U.S.: Slammerbooks Creates Opportunity For Prisoners, Promotes Drug War Reform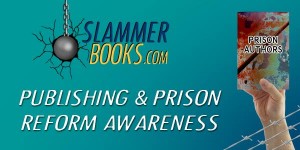 What do you get when you mix a medical marijuana activist, now a federal prisoner of the War On Marijuana, together with a federal white collar prisoner who was once a narcotics officer and a medical marijuana activist outside of prison together into a creative stew and simmer for 18 months? How about slammerbooks.com, an enterprise that creates genuine opportunity for thousands of current and former prisoners, and promotes justice, drug war and prison reform!
"Slammerbooks.com was created to show that prisoners can be a force for positive change in the law, justice and in the way offenders are rehabilitated," reads a Thursday press release. "Slammerbooks.com achieves this goal through showcasing the literary talent of prisoners."
Slammerbooks.com is the brainchild of Dustin Costa, a former Marine, union organizer and president, and medical marijuana/cannabis reform activist and Jack Straw, a white collar prisoner and former head of a major drug task force in the Midwest. They took their vision to Joe Grumbine, creator of the The Human Solution, a medical marijuana court support non-profit. Grumbine has now turned their vision into a reality with the creation of slammerbooks.com
Slammerbooks.com launched on April 18 with a half-dozen books by prisoners now being developed for publishing. Since launching, Slammerbooks.com has already received nearly a hundred inquiries from prisoners seeking to have their books published. "As more prisoners learn about us, that number will grow into the thousands," the company's press release predicts.
Slammerbooks.com is evidence that incarcerated members of reform movements like the Cannabis and Medical Marijuana movements won't quit and won't give up. Despite the best efforts of a repressive government, reformers will always find a way to be a force for good.
Help slammerbooks.com broaden the fight for fairness and opportunity for all. Slammerbooks.com is about building a better America through promoting positive change. It would not have happened had the the medical marijuana struggle not existed. Sometimes dark clouds do have silver linings.
Visit the Slammerbooks.com website to learn more.