U.S.: New Global Energy Signs Deal With CanaCard For Medical Marijuana Compliance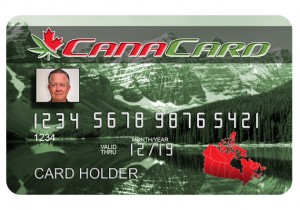 New Global Energy, Inc. on Tuesday announced that it has signed an exclusive 20- year agreement with Alternate Health Group's CanaCard, a regulatory and compliance software system that will enable all U.S. states with legal medical marijuana laws in place to utilize and monitor the physician prescribed protocol.
According to CanaCard, its proprietary, patented platforms provide a private and secure system for HIPAA compliant interactions and monitoring. A unique patient identification code allows users to access a database designed to securely store personal data, transactional volume, research data and patient management tools.
The database is accessible only by the patient, certified doctors and licensed nutraceutical providers. The patient receives an actual card that monitors the prescription and tracks the balance so the patient knows how much medical marijuana is available on a daily basis and physicians can control the patient's access and limit consumption.
An important benefit to the U.S. states, according to the company, is CanaCard's ability to calculate and track tax revenue that is due based on each individual state's tax code.
"We are also ICD10 compliant in that CanaCard requires a code that corresponds with the disease in order to satisfy Drug Enforcement Agency requirements," said Howard W. Mann, CEO and president of Alternate Health (www.alternatehealth.ca), and a member of the New Global Energy Advisory Board. "We are currently the only one with this patented technology, which will be required by law as of September, 2015."
"CanaCard's software applications and processing systems utilize proprietary technology platforms called VIP-Patient and CanaCard and will provide New Global Energy with significant annual returns as the medical marijuana industry continues to expand on a state-by-state basis across North America," said New Global Energy CEO Perry D. West.
In addition, a support agreement will be in place to provide all necessary technical, customer and management support during the term of the license, according to the company. "The CanaCard team will provide support related to operating systems, personnel, financial, accounting and compliance support," the press release notes.
According to Forbes, legal cannabis is the fastest growing industry in the United States with estimates showing that there was between $1.6 - $1.9 billion of legal medical marijuana and $600-$700 million for legal, recreational use.