Michigan: 2 Marijuana Legalization Petitions Approved For Signature Gathering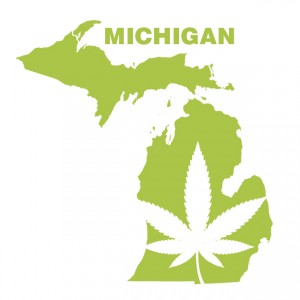 By Steve Elliott
Hemp News
Two competing Michigan marijuana legalization petitions were approved on Thursday by the Board of State Canvassers. Both are aiming for the 2016 ballot.
The petitions are from the Michigan Cannabis Coalition (MCC) and the Michigan Comprehensive Cannabis Law Reform Committee (MCCLRC), reports Jonathan Oosting at MLive.com. Both can immediately begin circulating petitions, attempting to collect the 252,523 signatures required to qualify for the 2016 ballot.
MCCLRC, a group led by cannabis activists and attorneys, faced some criticism for canvassers for squeezing the proposed initiative language onto the back of a single petition sheet, which some said made it difficult to read.
"I think this is a terrible disservice to people reading this petition," said Julie Matuzak, a Democrat appointed to the four-member Board of State Canvassers, who nonetheless voted to approve the petition because it technically met current rules.
But Jeffrey Hank, a Lansing-based attorney and chairman of the ballot committee, downplayed that critique, saying MCCLRC will begin collecting signatures in the coming weeks.
"We think it's perfectly readable," Hank said. "Our language is publicly available and has been for some time. We're confident the voters will understand the options we provide."
Both proposals would legalize the possession and use of recreational marijuana by adults 21 years of age or older and allow for sales at retail shops, but they would go about it in different ways.
MCC, based in Pontiac, has hired a former Republican legislative staffer to serve as its public face, wants to give lawmakers a role in the legalization process. Under its proposal, the Michigan Legislature would have the authority to set the tax rate for cannabis, but any revenues would be reserved for use on education, public safety and public health.
"That's up to the Legislature," Marsden said of the tax rates, reports Chad Livengood at The Detroit News. "We're giving them an opportunity to establish a revenue stream that's untapped in Michigan. ... We don't have many of those left."
Lawmakers could also require licensing of marijuana facilities, which would be overseen by a new Michigan Cannabis Control Board.
"I think that we have a perfectly good group of individuals that is elected and are perfectly capable of deciding what a fair tax rate is to establish on an agricultural product," said MCC spokesman Matt Marsden, a Republican political consultant. Marsden said the group plans to begin collecting signatures as soon as this weekend.
"Everything we have done has been with an eye on winning in November 2016," Marsden said.
MCCLRC is proposing its own tax rate of 10 percent for marijuana sales, which would be on top of the state sales tax. Revenue would go to roads, schools and local governments. Its proposal would allow the private cultivation of up to 12 plants at home.
"We believe we've crafted the best law there is -- better than the Legislature would create," Hank said.
Graphic: Herald Tribune