Louisiana: Governor Denies Clemency To Man Serving 13 Years For 2 Joints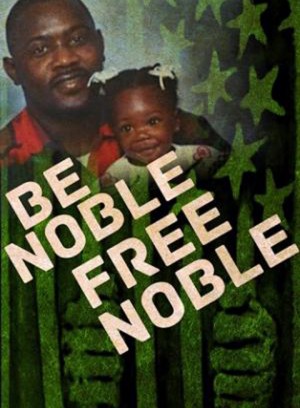 By Steve Elliott
Hemp News
Louisiana Governor Bobby Jindal recently denied a clemency request from Bernard Noble, a man serving 13 years for possessing two joints.
The reason behind the denial was the Noble had not yet served 10 years in prison, reports Phillip Smith at AlterNet.
Noble's sentence is a prime example of the harsh nature of the marijuana laws in many parts of the country, according to Tony Papa at AlterNet.
"As someone who was sentenced to life in prison for a first time non-violent drug crime I know how important second chances are," Papa said. "In 1997 after serving 12 years I was granted executive clemency by New York Governor George Pataki."
"But in the case of Bernard Noble it seems that Louisiana's Governor Jindal has chosen not to show the compassion that our President has shown and instead ignores the injustice of Noble's case while he rots away in prison for 13 years for the possession of two joints," Papa said.
Under Louisiana law, possession of up to 60 pounds of marijuana is punishable by six months in jail on a first offense, up to five years in prison for a second offense, and up to 20 years in prison for a third offense. Third-time offenders are not eligible for probation.
Distributing any amount of cannabis, even a joint, gets you a five-year mandatory prison sentence, and that includes mere possession "with intent" to distribute.
African Americans in Louisiana are 3.1 times more likely than whites to be arrested for marijuana. Blacks make up two-thirds of all pot arrests in the state, while making up just one-third of the population.
Because Noble, 48, had two previous drug offenses -- one 12 years old and one 24 years old -- he was caught up in Louisiana's habitual offender law. The statute called for 13 years without parole.
Noble's sentencing judge, taking into account the defendant's minor criminal history, work record, and role as breadwinner for a family with seven children -- and making note of his overpayment of child support to children not living with him -- departed from the statute and sentenced him to only five years. Orleans Parish prosecutors didn't like the lower sentence, appealing it to the state Supreme Court, and got the 13-year sentence reinstated last year.
"Thirteen years in prison for two joints is obscene," said Daniel Abrahamson, director of the Office of Legal Affairs for the Drug Policy Alliance (DPA) and a lead author of a brief to the state Supreme Court in the case. "The punishment is so far out of proportion to the conduct that we really can't call it 'punishment' – it is more like torture."
"This is one of the most egregious cases, a real heart breaker," said Yolanda Cadore, director of strategic partnerships for the DPA. "He's been in there 44 months, and he's not even close to finishing his sentence."
During Gov. Jindal's tenure, he has granted only 40 of 390 commutations requested.