U.S.: Susan Burton Is A Voice From The Front Lines Of The Drug War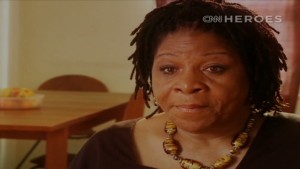 After her son was killed by the Los Angeles Police Department, Susan Burton medicated her grief with alcohol and drugs. Instead of receiving the support and services she needed, she cycled in an out of the criminal justice system for nearly 15 years.
In 1998, Susan gained her freedom and sobriety and founded A New Way of Life Reentry Project. Named a CNN Hero in 2010, Susan's organization provides support and resources for women recently released from prison.
The Drug Policy Alliance (DPA) works to end the Drug War by supporting organizations like A New Way of Life. Susan's video is the second installment of a new video series, "Voices from the Front Lines of the Drug War," chronicling the people and organizations addressing the worst harms of the Drug War and creating new policies based in science, compassion, health and human rights.
Here is the direct link to the video on YouTube: https://www.youtube.com/watch?v=0UjR_8nAURA