Maine: State Lawmakers Choose Not To Place Marijuana Referendum On Ballot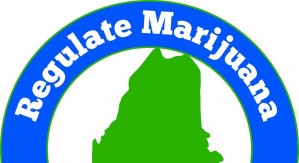 Maine state lawmakers on Monday decided they will not place a measure on the ballot to regulate and tax marijuana for adult use. LD 1380, sponsored by Rep. Diane Russell (D-Portland), was defeated in the House 45-98 and in the Senate without a recorded vote.
State senators on Monday unanimously killed another pro-legalization bill, LD 1401, sponsored by another Portland Democrat, Rep. Mark Dion, reports Mario Moretto at the Bangor Daily News.
"The legislature's failure to act should not be mistaken for waning public interest in marijuana policy reform," said David Boyer, campaign manager for the Campaign to Regulate Marijuana Like Alcohol, which is in the process of placing a citizen initiative on the 2016 ballot that would end marijuana prohibition in Maine. "Elected officials have always followed the citizens' lead on this issue.
"Maine voters will still have the final say, and we expect they will say it's time to end marijuana prohibition," Boyer said.
"Marijuana prohibition is a counterproductive and antiquated policy," Boyer said. "Most people are just fed up with it at this point. It's time to regulate marijuana, tax it, and start treating it similarly to alcohol."
For more information on The Campaign to Regulate Marijuana Like Alcohol, visit http://www.RegulateMaine.org.
Graphic: The Smoking Bud