California: Legislature Moves To End Transplant Discrimination Against Medical Marijuana Patients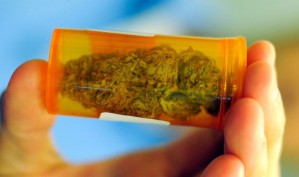 Bill Headed To Governor Jerry Brown's Desk
The California Senate on Monday approved AB 258, the Medical Cannabis Organ Transplant Act, by an overwhelming margin of 33-1. AB 258 prohibits discrimination against medical cannabis patients in the organ transplant process, unless a doctor has determined that medical cannabis use is clinically significant to the transplant process.
Medical cannabis patients in California are routinely removed from the organ transplant waiting list if they test positive for cannabis use – even legal doctor-recommended medical cannabis. AB 258 was authored by Assemblymember Marc Levine (D-San Rafael) and sponsored by Americans for Safe Access (ASA).
"AB 258 is about fundamental fairness and compassion," said Don Duncan, ASA's California director. "Legal medical cannabis patients should never face a choice between their doctor-recommended medicine and a life-saving organ transplant.
"AB 258 will help the law catch up with science, which has shown that medical cannabis patients are just as likely to benefit from an organ transplant as other patients," Duncan said.
On June 15, more than 200 patients and advocates participated in the ASA California Citizen Lobby Day, which focused on educating lawmakers about AB 258 and other medical cannabis legislation. During the lobby day, ASA began a postcard campaign to encourage Governor Jerry Brown to support AB 258.
"ASA's membership has working tirelessly to pass AB 258 for two years," Duncan said. "AB 258's passage represents a big victory in the fight to end discrimination against medical cannabis patients."
AB 258 will ensure that "A hospital, physician and surgeon, procurement organization, or other person shall not determine the ultimate recipient of an anatomical gift based solely upon a potential recipient's status as a qualified patient...or based solely on a positive test for the use of medical marijuana by a potential recipient who is a qualified patient."
On April 20, the California Assembly voted overwhelmingly in favor of the bill by a margin of 52-8. Governor Brown now has 30 days to sign or veto the legislation that passed both of California's legislative chambers with overwhelming majorities.
More Information
AB 258, the Medical Cannabis Organ Transplant Act
Assembly member Marc Levine's Fact Sheet on AB 258
California Medical Association Resolution
Photo: The Daily Chronic