U.S.: Senate Members To Investigate Barriers To Researching Marijuana Extract CBD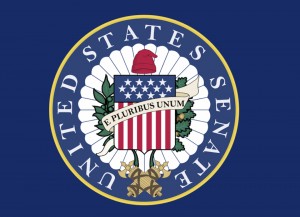 The U.S. Senate Caucus on International Narcotics Control will hold a hearing Wednesday morning on cannabidiol (CBD), a component of marijuana being used in the treatment of seizure disorders and other medical conditions, and federal obstacles to studying its efficacy.
The hearing, "Cannabidiol: Barriers to Research and Potential Medical Benefits" will be led by Sens. Charles Grassley (R-IA) and Diane Feinstein (D-CA), who have long been opponents of efforts to reform federal marijuana laws.
Sens. Cory Booker (D-NJ) and Kirsten Gillibrand (D-NY) have been invited to participate. They are sponsors of the CARERS Act, bipartisan legislation that would resolve the tension between state and federal marijuana laws.
The hearing is expected to focus on the use of CBD in the treatment of seizure disorders rather than whole-plant medical marijuana and the many other medical conditions for which doctors frequently recommend it. It is also expected to focus on federally regulated distribution channels rather than state-regulated medical marijuana providers.
WHAT: Hearing on CBD research and efficacy
WHEN: Wednesday, June 24, 9:30 a.m. ET
WHERE: Dirksen Senate Office Building, Room 226, Washington, D.C.
WHO: Dr. John Brad Ingram, child neurologist, University of Mississippi
Dr. Tom Minahan, emergency physician and parent of child with seizure disorder
Joseph Rannazzisi, deputy assistant administrator, Office of Diversion Control, Drug Enforcement Administration (DEA)
Dr. Kevin Sabet, anti-marijuana activist, Project SAM
Dr. Douglas Throckmorton, deputy director, Center for Drug Evaluation and Research, Food and Drug Administration (FDA)
Dr. Nora Volkow, director, National Institute on Drug Abuse (NIDA)
Source: Marijuana Policy Project