U.S.: Acquisition Paves Way For First 'Seed-To-Banking' Solution For Marijuana Industry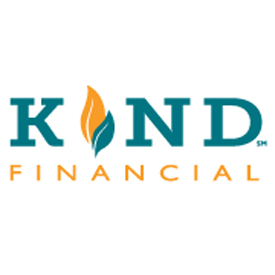 Kind Financial Acquires the Assets of Agrisoft Development Group
Kind Financial, a financial solutions company to the cannabis industry, on Thursday acquired the assets of Agrisoft Development Group, a seed-to-sale compliance software company.
The Agrisoft platform is used in cannabis dispensaries and cultivation operations in numerous states and Canada. It provides these facilities with back-office, inventory, biometric security, state regulation reporting systems and payment system adaptability.
Kind explained that with the expansion of legalized cannabis there's been more stringent regulations for inventory requirements including mandates for tracking cannabis and cannabis products from seed-to-sale.
Agrisoft's platform is the most advanced and detailed technology created specifically for the cannabis industry, offering 100 percent accountability and transparency of reporting to all levels of government, according to the company. "Its team of experts in law enforcement, regulatory compliance, software development and data security have combined their expertise to build the industry's most reliable and comprehensive tracking system," a prepared statement avers.
Agrisoft's platform documents every step in cannabis manufacturing, wholesaling and retailing, according to the company.
"Kind's acquisition of Agrisoft Development Group's seed-to-sale compliance software provides us with a critical platform and cutting-edge Seed-to-Banking solution for the cannabis industry," said David Dinenberg, founder and CEO of Kind. "The combination of the Kind and Agrisoft executive teams represent leading cannabis pioneers and industry experts who share the same vision to support and benefit owners and operators of medicinal and recreational cannabis facilities."
Agrisoft brings to Kind several notable industry leaders. Advisor Matt Cook is considered by many the nation's top regulatory consultant to the cannabis industry. He assists dozens of states and foreign entities to craft their cannabis statutes and regulations.
In addition, Agrisoft CEO Charles Ramsey is a noted expert in medical regulatory software, data security, and biometrics authentication which are critical components to comply with government regulations.
"The cannabis industry will continue to consolidate in the coming years and, by joining with Kind, Agrisoft will continue to realize our ambitions for the company and the combined entities will be optimally positioned to service the financial and technology needs of this fast growth industry," Ramsey said.
About Agrisoft Development Group
Agrisoft is a medical software developer based in Kansas City, Mo., specializing in custom software for cultivators, dispensaries, and regulatory agencies in the medical and recreational cannabis industry. Agrisoft Seed-to-Sale is a comprehensive biometric and RFID equipped cannabis-tracking and management platform. Its cloud-based software suite is designed to help producers and dispensaries become more efficient and transparent and allow states to collaborate to ensure accountability, tax collection, and to prevent the diversion of legal cannabis.
About Kind Financial
Kind provides Seed-to-Banking solutions designed to empower cannabis businesses to transact business confidently and securely. "Our team includes pioneers of the cannabis industry, and leading technology providers paired with Certified Anti-Money Laundering Specialists ("CAMS") who are top experts in the country on Bank Secrecy Act ("BSA") and Anti-Money Laundering ("AML") laws, regulations, and guidance as they relate specifically to marijuana-related businesses," reads a prepared statement from the company. Kind's Seed-to-Banking solutions manage the entire cannabis-business lifecycle from producers/growers to the dispensaries and through to the bank.