Massachusetts: First Medical Marijuana Dispensary Opens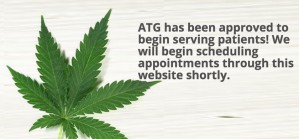 By Steve Elliott
Hemp News
Three years after the state overwhelmingly voted to allow legal marijuana, the first dispensary in Massachusetts opened on Thursday: Alternative Therapies Group, based in Salem. The dispensary will accept patients by appointment only.
Unlike many other states, no marijuana will be grown on site, and most uniquely, no products will be on display – patients will have to choose their products via a computer screen. So much for the old smell test!
"The highly coveted license was approved on Friday and the facility will be operating in the neighborhood of Downtown Crossing," reports Lynda Johnson CapitalWired.com. "Patriot Care Corp. had already been approved to open such a dispensary in Lowell although provisionally. The corporation won the permit for a location in Greenfield as well thus becoming the only company that has been authorized to run three marijuana dispensaries in Massachusetts."
State officials also said they are willing to allow another company to open dispensaries in Northampton and Brookline. "The decision to award Patriot Care Corp. the license has drawn sharp condemnation from a number of critics who claim that the company was being given a special kind of treatment," reports CapitalWired.com.
State regulators signed off on the final paperwork Tuesday allowing the dispensary to open, reports WCVB (ABC 5 in Boston).
Access to the dispensary -- located in a converted factory building that houses other businesses -- will be restricted to patients with a state-issued marijuana registration card.
Police Chief Mary Butler told The Boston Globe's Kay Lazar that patients will not see any products on display, but will make their choices via a computer screen.
Salem Mayor Kim Driscoll said company leaders have been open in communicating their plans to city officials. "They went out of their way to meet with neighbors, officials, and others in Salem, to introduce themselves and explain what they will be doing," Driscoll said.
"Salem has long been a progressive, forward-thinking, and open-minded community, and we look forward to [Alternative Therapies] starting operation this week and providing yet another critical medical choice to patients for the entire North Shore," the mayor said.
Under an agreement signed between the city of Salem and Alternative Therapies, the city will receive 1.25 percent of the company's annual sales for the first two years. That climbs to 2 percent in subsequent years.
On its website, Alternative Therapies Group said Massachusetts Department of Public Health rules prevent dispensaries from advertising marijuana prices. Price information is available only to qualifying patients and personal caregivers at the dispensary itself.
Thousands of patients had waited for the first dispensary to open. Alternative Therapies had initially announced an April opening, but had to push it back two months.
A lab which tests the company's marijuana detected lead levels exceeding Massachusetts' strict limits. State regulators and chemists at two labs that will be testing marijuana are arguing over testing rules.
Last week, the state granted the dispensary a temporary waiver allowing it to sell marijuana that hasn't been fully tested for pesticides and other contaminants.