U.S.: Orange Is The New Black Author Piper Kerman Joins Drug War Discussion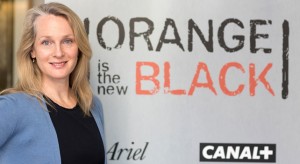 Interview with DPA's asha bandele on What Television Can and Can't Tell Us About Women, the Drug War and Mass Incarceration
Piper Kerman, author of the memoir Orange is the New Black: My Year in a Women's Prison, joined the Drug Policy Alliance's asha bandele for a discussion on mass incarceration, women affected by the failed Drug War, and how television and media have approached these issues.
Piper's book has been adapted into an Emmy and Peabody Award-winning original series for Netflix that serves as an entertaining and enlightening portrayal of her experience being incarcerated. She has been an influential force in revealing the injustices present in our criminal justice system while shining a humane light on people in prison.
Women are one of the fastest-growing segments of the prison population. Between 1980 and 2010, the number of women in state and federal prisons grew by an incredible 646 percent.
An estimated 61 percent of women in state prison and 56 percent of women in federal prison are mothers of minor children. Two-thirds of these parents are incarcerated for non-violent offenses, a substantial proportion of which are drug law violations.
DPA Fact Sheet: "Women, Prison and the Drug War"
Photo of Piper Kerman: University of North Carolina Wilmington