California: New Marijuana Delivery App Claims Fastest Delivery On The Market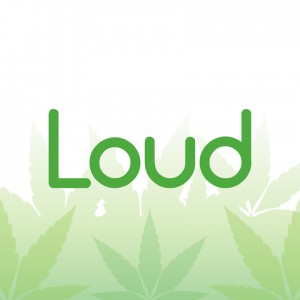 The Green Exchange, Inc., the developer's of "Loud Cannabis," which it calls the world's first HIPAA compliant mobile app that connects cannabis growers directly to patients to facilitate delivery of farm-to-table fresh medical marijuana, on Thursday claimed their service provides the fastest delivery on the market.
Unlike Eaze, Meadow and more than half a dozen other delivery apps that have popped up in the last year, Loud Cannabis says it is unique in that it connects growers directly with patients. "This direct connection with the grower provides the fastest delivery of the freshest, highest quality cannabis available, anywhere, anytime," reads a prepared statement from the company.
Loud Cannabis is available as a free app for mobile devices and smart phones. Other services often require visiting a non mobile-friendly website from a computer.
Loud Cannabis also features patented technology that automatically lists a grower's inventory onto social media channels so that consumers can instantly see the newest, freshest marijuana crops and read about each strain, its grow conditions, and potency.
"The inherent problems with other delivery services like Eaze, is that under the current law, you have to be organized as a collective to deliver marijuana to patients," said Joshua Artman, founder and CEO of The Green Exchange (developers of the Loud Cannabis app). "These other delivery services only have as much inventory as the few dispensaries with whom they have relationships.
"The Loud Cannabis platform is different because it connects everyone in the cannabis circle, and empowers collectives (dispensaries), growers and patients," Artman said.
Loud Cannabis helps dispensary owners connect with farmers and create a direct relationship with growers who can supply them with farm-fresh quality products on a continuous basis, according to the company. The system also helps dispensaries expand their footprint and gain new customers, Artman said.
"We are the first and only 'farm-to-table' mobile app," Artman said. "And we give patients the fastest delivery of the highest quality marijuana in the world."
For more information, contact The Green Exchange at 510.982.6052, or visit www.tryloud.com .
Graphic: Loud Facebook page