U.S.: Entrepreneurs Increasingly Using Hemp For Home Construction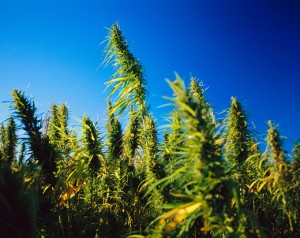 By Steve Elliott
Hemp News
Wall Street analyst James Savage thought there must be a better way. Growing disturbed about the conditions he saw on TV after events like Hurricane Katrina and the earthquake in Haiti, he started looking for a better building material -- and the material he found, through a simple Internet search, was industrial hemp.
"There has to be something better we can do than this," he recalled thinking, reports Matt A.V. Chaban at The New York Times. "Who knew hemp would be the answer to what we were looking for?"
Savage started a company, Green Built, to create building materials derived from cannabis. His first project has been his own 1850s farmhouse, but he said he believes hemp-based building materials can transform both agriculture and construction.
Hemp has had a long history as a fiber used in ropes, sails, and paper products, with Presidents Washington and Jefferson famously cultivating it. Savage is among a small but growing number of entrepreneurs who have turned to hempcrete, which is made using the woody interior of the cannabis stalk combined with lime and water.
Hempcrete provides natural insulation, and is flexible, non-toxic, impervious to mold and pests, and practically fireproof.
"I know, I know -- everyone talks about our buildings going up in smoke, but the joke is on them," Savage said. Some British insurers actually provide a discount for hempcrete structures because of their durability.
The strain of cannabis hemp grown for hempcrete typically contains no more than 0.3 percent of THC, the principal psychoactive ingredient in marijuana. "You could smoke a telephone pole's worth of our stuff and still not get high," said Ken Anderson, who owns Original Green Distribution, a Minneapolis-based company which makes a brand of hempcrete marketed as Hempstone.
Marijuana's growing popularity could finally be increasing consciousness about hemp, according to experts. "Some people thought hemp might help get marijuana accepted, but it's going the other way around," said Eric Steenstra, executive director of the Hemp Industries Association. "I don't think you'd see quite the same excitement if we were building with flax or jute."
Photo: Green Built