U.S.: Federal Appeals Court Says Marijuana Businesses Cannot Deduct Expenses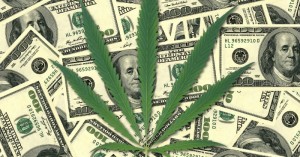 By Steve Elliott
Hemp News
In a huge blow to the newly legal marijuana industry, the IRS has convinced the Ninth Circuit Court of Appeals that marijuana dispensaries can't deduct business expenses, and must pay taxes on 100 percent of their gross income, reports Robert W. Wood at Forbes.
Almost every business in the United States pays taxes only on net profits, after expenses. But marijuana businesses are different -- they must pay taxes on gross profits, according to a Ninth Circuit federal court decision on Thursday, reports Paul L. Caron at the TaxProf Blog.
The court affirmed than the Internal Revenue Service's Section 280E prevents a San Francisco medical marijuana dispensary from deducting ordinary or necessary business expenses because its Vapor Room is a "trade or business ... consist[ing] of trafficking in controlled substances ... prohibited by Federal law." [Olive v. Commissioner, No. 13-70510 (July 9, 2015)
The huge tax revenues suggested by many observers and law makers could evaporate quickly as businesses go bankrupt after the decision on the case, made on appeal from a U.S. Tax Court decision. Washington state collected about $65 million in taxes on the first year of recreational marijuana sales, while Colorado collected a reported $43 million.
The Ninth Circuit upheld the Tax Court ruling that Section 280E prevents legal marijuana businesses from deducting ordinary business expenses. Under federal tax law, the Vapor Room is a business trafficking in a Schedule I controlled substance, prohibited by federal law.
Even legal marijuana businesses will continue to have major federal income tax problems under the new ruling. In a classic Catch-22, they face charges of tax evasion if they don't report their income, and they risk criminal prosecution if they do. The most imminent risk of all is being bankrupted by their IRS tax bill.
Section 280E, passed by Congress to "fight drug dealers" back in 1982, prohibits deductions. The proposed Marijuana Tax Equity Act, from 2013, would end the federal prohibition on marijuana and allow it to be taxed at a whopping 50 percent.
The bill would impose a 50 percent excise tax on cannabis sales, plus an annual occupation tax on workers in the field of legal marijuana. Even that would probably be an improvement over when currently amounts to a tax on gross revenues, according to many observers.
More recently, Rep. Jared Polis (D-CO) and Rep. Earl Blumenauer (D-OR) suggested a phased 10 percent tax rate, ramping up to 25 percent in five years.
Graphic: R&G Brenner Income Tax