U.S.: Medical Marijuana Helping To Overcome Painkiller Abuse, Reduce Deaths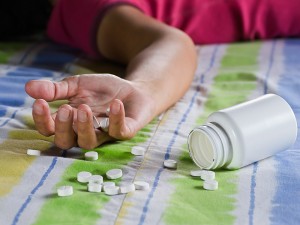 By Steve Elliott
Hemp News
States with medical marijuana have seen the number of admissions to drug rehab facilities for pain medication and opioid overdoses decrease by 15 percent and 16 percent respectively, according to a new paper from the National Bureau of Economic Research. "Our findings suggest that providing broader access to medical marijuana may have the potential benefit of reducing abuse of highly addictive painkillers," the researchers concluded.
Other studies have examined the relationship between legal cannabis use and opioid overdose rates, but this is the first study to track addiction to opioids, as well, reports Katherine Ellen Foley at Quartz.
The paper builds on previous work showing that "states with medical marijuana laws on the books saw 24.8 percent fewer deaths from painkiller overdoses compared to states that didn't have such laws," reports Christopher Ingraham at The Washington Post. But the new paper's findings are even more compelling -- it uses more data, and the authors drew on a broader range of statistical methods to test the validity of their data.
Researchers looked at the number of patients admitted to centers in the U.S. for painkiller addiction from 1992 to 2013; opioid-related deaths from 1999 to 2013; and the amount of prescription opioids legally sold in each U.S. state from 2000 to 2011.
They found that in states with medical marijuana dispensaries, opioid painkillers are being prescribed at similar rates as in states without dispensaries. That suggests that most of the reductions in addiction and overdoses in medical marijuana states result from patients using cannabis, rather than opioid painkillers, to reduce their pain.
"We find no impact of medical marijuana laws more broadly; the mitigating effect of medical marijuana laws is specific to states that permit dispensaries," the researchers wrote. Only states with laws protecting medicinal cannabis dispensaries saw the decreases. The found that the presence of marijuana dispensaries was associated with a 15 to 35 percent decrease in substance abuse admissions, with opiate overdose deaths decreasing by a similar amount.
About 2.1 million people suffered from opioid substance abuse disorders in the United States in 2012; the Centers for Disease Control and Prevention call it an "epidemic." Prescription painkillers killed more than 16,000 people in 2013, according to the CDC. That's more people than suicide, guns or car crashes.
While opioid painkillers such as OxyContin, Vicodin, and Percocet can cause individuals to stop breathing if they overdose, it is impossible to fatally overdose on cannabis.
Photo: Medscape