Colorado: Marijuana Tax For Schools Hits Record; Exceeds 2014 Total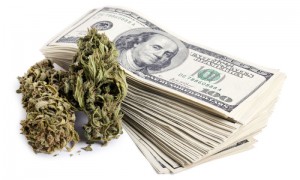 By Steve Elliott
Hemp News
Just-released marijuana tax data from the Colorado Department of Revenue shows that schools in the state received more money from the state's cannabis excise tax in the first five months of 2015 than they did all year in 2014.
"It sounds very encouraging," said state Sen. Pat Steadman (D-Denver), reports Ricardo Baca at The Cannabist. "Voters wanted the school capital construction program to benefit, and despite some bumps in the road at the beginning, it looks like what was intended is coming to fruition."
Recreational marijuana is taxed three ways in Colorado: the standard 2.9 percent sales tax, a special 10 percent special cannabis sales tax, and a 15 percent excise tax on wholesale marijuana transfers.
The excise tax money grew from $2.5 million in March to $3.5 million in May. It brought it $13.6 million through May 2015, more than the $13.3 million it drew in all of 2014. The two main reasons for the jump are more marijuana stores opening and a one-time tax-exempt transfer which benefited the shops.
Recreational marijuana sales stayed roughly the same in Colorado between March and May, totaling $42.4 million in March and $42.5 million in May. May's medical cannabis sales in Colorado totaled $32.4 million, their highest since October 2014.
Conservative estimates place the total school tax collections for all of 2015 between $25 million and $30 million. But if future months equal May's pace, the tax will raise more than $38 million this year.
Colorado voters in November will decide the fate of Proposition BB, which would either refund tens of millions of dollars in marijuana taxes to businesses and citizens, or allow the state to keep the money to fund school construction, law enforcement, substance abuse treatment, and youth services.
If voters say yes, the state will keep the money. If they say no to Prop BB, nearly $60 million will be refunded to cannabis businesses and consumers via a sales tax reduction on recreational weed.
Photo: Associations Now