U.S.: Former Weedmaps COO Appointed New CEO of Northsight Capital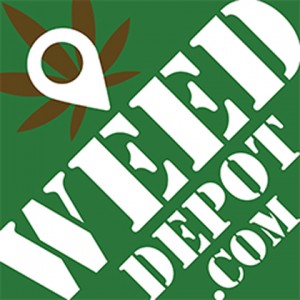 Northsight Capital, Inc. on Thursday announced that Bill Lupo, which it called "one of the most seasoned executives in the cannabis space," has accepted the position of CEO and will take over company operations immediately. Lupo will also go on Northsight's board of directors.
Lupo was previously the COO of Weedmaps.com, a leading company in the cannabis space, and COO of Ghost Group, a venture firm concentrating on the marijuana business.
Lupo is an accomplished digital and media veteran with a 15-year track record of leadership, management, growth experience in Fortune 100 and early stage companies, across adtech, search, e-commerce, content, Saas, and mobile models. His B2C and B2B background includes both work in the restructuring field, and growth companies. His experience includes a senior capacity role with Deluxe Corporation's Digital division and growth roles with VC backed companies ($1M-$100M+ by revenue in size), the majority having positive outcomes for investors and stakeholders.
Notable senior operating roles include contributions at Deluxe Corporation as the VP of Small Business & Digital, growing an Internet search based product line into a $100M+ business, with over 600K+ customers. Early on, Lupo was regional sales manager for Yodle, and AltaVista, which was acquired by Yahoo.
"We are absolutely thrilled to have someone with Bill's background in the cannabis industry join the company to provide insight and leadership for the sales force and the marketing team," said Northsight's John Bluher. "Bill assisted in building WeedMaps to where it is and has the knowledge and the industry experience to do the same for Weed Depot and all our marketing and advertising sites."
"I came to Northsight exactly one year ago to help create the platform and to run the public company," Bluher said. "We've created a state-of–art platform and are first to market with a media marketing platform for all verticals in the marijuana industry.
"It's time to hand off what we built to an industry professional who can take this to the next level," Bluher said. "I will serve as President and will focus on M&A, building the balance sheet, financial reporting, IR, and PR."
"I am truly honored to be a part of the Northsight Capital family of websites," Lupo said. "Northsight Capital has built the first truly comprehensive digital media network in the cannabis space."
"When the opportunity was presented to join the company, I immediately accepted the position," Lupo said. "Going forward we plan on building upon our early successes by developing the premier global brand in the cannabis media space."
About Northsight Capital
Northsight Capital, Inc. (NCAP) is comprised of a portfolio of online marijuana-related websites that are being developed and operated by the company. These sites will incorporate many aspects of the marijuana industry. The company intends to provide its audience with a means to stay informed on the industry's most cutting edge marijuana-related innovations and legislation.
The company's most dynamic concept, WeedDepot.com, provides consumers with a geo-targeted map directory of medical and recreational dispensaries, head shops, doctors, attorneys and more within the marijuana industry. The Weed Depot app can be downloaded for free at the iTunes Store and Google Play. Weed Depot has an entire platform of content suited for every aspect of advertising and marketing to consumers from all businesses in the cannabis industry.
Northsight Capitals current web sites include:
www.MarijuanaSelfies.com (affiliate)
www.MarijuanaDiscountCoupons.com (affiliate)