Nevada: Ralph Nader To Keynote Fall Marijuana Business Conference In Las Vegas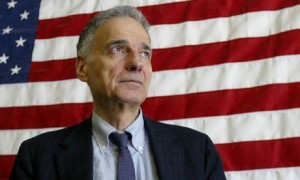 Consumer advocate and former presidential candidate Ralph Nader is keynoting Marijuana Business Daily's 4th Annual Fall Marijuana Business Conference & Expo, to be held at the Rio All-Suites Hotel and Casino November 11-13 in Las Vegas, it was announced on Thursday.
Ralph Nader has been honored by Time Magazine as "One of the 100 Most Influential Americans of the 20th Century." Many of Nader's most significant triumphs, including consumer rights, open government and more humane business practices, are fully integrated into our daily lives.
He helped create the Occupational Safety and Health Administration (OSHA), the Environmental Protection Agency (EPA) and the Consumer Product Safety Commission as well as the National Traffic and Motor Vehicle Safety Act amongst many other political accomplishments.
Nader plans to deconstruct complex problems and illustrate solutions heading into the future during his keynote address.
The Fall Marijuana Business Conference & Expo will host more than 4,000 entrepreneurs, major investors and business leaders along with 200+ exhibitors.
Photo of Ralph Nader: No Lies Radio