U.S.: Solution Launched To Enable Banks To Serve The Marijuana Industry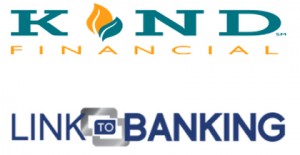 Link to Banking, comprised of bankers, Certified Anti-Money Laundering Specialists (CAMS) and anti-fraud professionals, including a former bank regulator and former official from the Financial Crimes Enforcement Network (FinCEN), in partnership with Kind Financial, a financial solutions company to the cannabis industry, on Tuesday announced what they called "a software solution to enable banks to serve cannabis-related businesses."
Link to Banking's new, Bankers Link to Cannabis Compliance (BLINCC) program ties into Kind Financial's Seed to Banking solution. The combination offers banks a compliant real-time solution that monitors cannabis related businesses at a granular level.
"This program provides a web based system with customizable dashboard, enhancing the banks on-going transaction monitoring and due diligence through real-time access to customer transaction data," the companies announced in a prepared statement. The platform incorporates technology that monitors, tracks and reports the customer transaction data from seed to sale as well as bank deposits, i.e., a Seed to Banking solution.
According to the companies, his technology compliments Link to Banking's broader business services that:
• Evaluates each bank's Bank Secrecy Act/Anti-Money Laundering program (BSA/AML) and recommends enhancements to facilitate banking services to the cannabis industry.
• Provides a data validation of the bank's Anti-Money Laundering and core banking system.
• Provides a step-by-step strategy outlining the critical pieces to augment and enhance existing compliance efforts.
"Link to Banking has the first and only system that provides banks the tools to monitor and track customer activity to ensure Bank Secrecy Act obligations are maintained," said Link to Banking Chairman Tom Fleming. "Now, with complete transparency and real-time reporting solutions, our program should ease fears of enforcement actions."
"Link to Banking's solution provides banks a unique system that uses data derived from the dispensary's POS and kiosk software," said Link to Banking's President Robert Casares. "The program will have the look and feel of an Anti-Money Laundering system that the banks use today, complete with custom rule sets and parameter settings to monitor for any discrepancies or suspicious activity related to sales, inventory, and customer transactions.
"Coupled with customized reports, this system will provide banks with all the necessary tools they need to keep a pulse on their cannabis related customers' day-to-day activity," Casares said.
"Tom and Robert's combined experience in banking and BSA/AML regulatory compliance will enable banks to comply with federal guidelines set forth by FinCEN, and the Cole memorandums, so the banks can comfortably offer services to cannabis-related businesses," said Kind Financial's founder and CEO David Dinenberg. "This has been the final piece missing from the Seed to Banking puzzle."
Link to Banking was founded by former FinCEN Assistant Director Tom Fleming and Anti-Money Laundering and Anti-Fraud professional Robert Casares. Both gentlemen are Certified Anti-Money Laundering Specialists (CAMS.) Link to Banking provides consulting services to banks to confidently serve the legal cannabis industry. Its BLINCC monitoring and tracking system enables banks to work in conformity with all regulatory requirements and guidelines in dealing with the cannabis industry.
Kind Financial develops custom software for cultivators, dispensaries, and regulatory agencies in the medical and recreational cannabis industry empowering them to transact safely and securely while operating in compliance with the laws, guidelines and regulations that govern their operations. Kind's Seed to BankingSM Solutions manage the entire cannabis-business lifecycle from producers/growers to the dispensaries and through to the bank. Its cloud-based software suite is designed to help producers and dispensaries become more efficient and transparent to streamline accountability, tax collection and ultimately prevent the diversion of licit cannabis. Read more at http://kind.financial