U.S.: Congressional Briefing To Highlight Need To Fix Marijuana Research System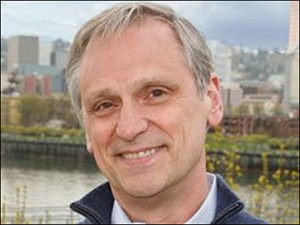 Top Experts to Testify on Federal Restrictions Holding Back Medical Marijuana Research
Americans for Safe Access (ASA) is hosting a Congressional Briefing on Thursday, July 23, with Representative Earl Blumenauer (D-OR) on federal barriers faced by researchers working to understand the medical uses of marijuana. The briefing will provide expert testimony on how federal policy has undermined medical marijuana research, the state of contemporary medical marijuana research and the impact of reform proposals.
Dr. Sue Sisley will present testimony on how federal barriers have directly blocked her research on using marijuana to treat Post Traumatic Stress Disorder (PTSD) including the adverse impacts of the Drug Enforcement Agency (DEA) licensing only one entity (National Institute on Drug Abuse) to grow the federal research supply of marijuana.
Dr. David Casarett, associate professor at the University of Pennsylvania Perelman School of Medicine and author of the recently published book, Stoned: A Doctor's Case for Medical Marijuana will discuss contemporary medical marijuana research.
The final speaker will be John Hudak, fellow in Governance Studies at the Brookings Institute and Managing Editor of the FixGov blog. Hudack will be discussing the often misunderstood impact of moving marijuana to a different schedule classification under the Controlled Substances Act.
"With prominent members of Congress calling for more research on medical marijuana, it's time we start hearing from experts about how to make increased medical marijuana research a reality," said Steph Sherer, ASA executive director. "These experts can tell us first hand how the federal government's policies undermine research and how reforms like the CARERS Act can move this essential medical research in area forward."
What: Congressional Briefing on Federal Barriers to Medical Marijuana Research
Where: House Cannon Office Building Room 340
When: Thursday, July 23 10:30am
Who: Dr. Sue Sisley, Dr. David Casarett, and Brookings Institute Fellow Jon Hudak
More Information
ASA Analysis of the CARERS Act
ASA Analysis on the NIDA Monopoly
Photo of Rep. Earl Blumenauer: KATU