U.S.: Congressional Briefing Highlights Federal Barriers To Medical Marijuana Research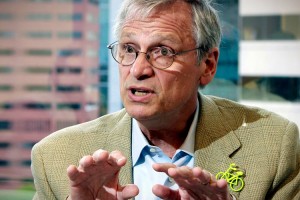 Americans for Safe Access (ASA) on Thursday hosted a Congressional Briefing with Representative Earl Blumenauer (D-OR) on federal barriers faced by researchers working to understand the medical uses of marijuana.
The briefing provided expert insights on how federal policy has undermined medical marijuana research and the state of contemporary medical marijuana research from Dr. Sue Sisley and Dr. David Casarett. Brooking Institute Fellow John Hudak discussed the practical impact of reform proposals.
"ASA put together this briefing so Congress could hear, directly from top researchers, how to make increased medical marijuana research a reality," said Steph Sherer, ASA executive director. "These experts can tell us firsthand how the federal government's policies undermine research and how reforms like the CARERS Act can move this essential medical research forward."
Dr. Sisley will present insights on how federal barriers have directly blocked her research on using marijuana to treat Post-Traumatic Stress Disorder, including the adverse impacts of the Drug Enforcement Agency licensing only one entity (National Institute on Drug Abuse) to grow the federal research supply of marijuana. Dr. Casarett, associate professor at the University of Pennsylvania Perelman School of Medicine and author of the recently published book, Stoned: A Doctor's Case for Medical Marijuana, will discuss contemporary medical marijuana research.
The final speaker will be John Hudak, fellow in Governance Studies at the Brookings Institute and managing editor of the FixGov blog. Hudak will be discussing the often misunderstood impact of moving marijuana to a different schedule classification under the Controlled Substances Act (CSA).
"There is a growing consensus that more medical marijuana research needs to happen," said Mike Liszewski, ASA Government Affairs director. "Today's briefing will provide detailed information about which policies curtail legitimate research and how to create a system that genuinely encourages research."
The CARERS Act would facilitate medical marijuana research and patient access by moving marijuana out of Schedule I of the CSA, removing cannabidiol (CBD) extracts from the CSA, creating additional licensed growers of research marijuana ending the current DEA-mandated NIDA monopoly on cultivation, and allowing state medical marijuana programs to conduct research without federal interference.
More Information
ASA Analysis of the CARERS Act
ASA Analysis on the NIDA Monopoly