U.S.: National Cannabis Industry Association Expands Advocacy Team On Capitol Hill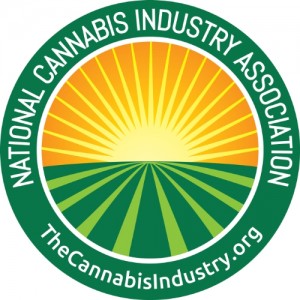 "We're taking our legislative strategy to a new level, enlisting a top-quality bipartisan team to further fight for the rights of our responsible small business owners."
With the legal marijuana business valued at nearly $3 billion nationwide and growing, a national trade group -- the National Cannabis Industry Association (NCIA) -- is expanding its advocacy team on Capitol Hill.
NCIA has partnered with D.C.-based public affairs firms Heather Podesta + Partners and Jochum Shore & Trossevin PC to magnify its efforts to address the industry's top federal priorities: access to basic banking services and fair federal taxation.
"In the five years since NCIA was formed, we've gone from simply seeking to have our industry's issues taken seriously to bipartisan legislation introduced in both chambers," said NCIA executive director Aaron Smith. "We've seen successful appropriations amendment votes on the House floor and in Senate committee, and we've helped bring together a coalition of lawmakers that spans the political spectrum.
"Now we're taking our legislative strategy to a new level, enlisting a top-quality bipartisan team to further fight for the rights of our responsible small business owners to be treated fairly under federal law," Smith said.
NCIA is made up of nearly 1,000 member-businesses in the legal cannabis industry nationwide. In late 2013, the association hired Michael Correia as its first full-time director of government relations, based in Washington, D.C.
The group is primarily focused on two critical challenges facing the legal businesses of the cannabis industry: a lack of access to banking and a punitive provision in the federal tax code that forces many cannabis businesses to pay double or triple the effective tax rates of any other legal business. (See below for more background on these issues and potential legislative solutions.)
"Twenty-three states have already legalized marijuana in either the medical or retail spheres, and 2016 will bring another wave," said Smith. "The current crises in banking and abusive taxation are counterproductive to efforts to build this industry the right way.
"Expanding our team with this new partnership greatly increases our ability to educate lawmakers and advocate for fairness, smart policy, and respect for state laws," Smith said.
The Issues
Access to Banking
Because financial institutions are regulated at the federal level, most banks and credit unions have been reluctant to provide even basic banking services to businesses involved in state-legal marijuana industries, whether medical or retail. The result is that many businesses in the industry are forced to operate entirely in cash, creating significant safety concerns as well as making accountability and transparency more difficult. (In fact, state officials and regulators in legal medical and retail cannabis states are some of the most adamant advocates for a congressional solution.)
Related Legislation:
Marijuana Businesses Access to Banking Act of 2015 - H.R.2076 and S.1726
Financial Services appropriations amendments, including one passed by the Senate Appropriations Committee last week
Fair Taxation
Section 280E of the Internal Revenue Code prohibits businesses involved in "drug trafficking" from deducting most normal business expenses from their taxable income. The provision dates to the 1980s and was never intended to apply to businesses operating legally under state law, but its result is to create tax burdens for state-legal cannabis businesses that can be 70 percent to 90 percent of the business's profit. These unfair tax burdens make it difficult, if not impossible, for businesses to grow, hire more employees, pay higher salaries or increase benefits, and otherwise contribute to their local economies. It also disproportionately hurts those businesses trying the hardest to play by the rules.
(For more, see NCIA's white paper on Section 280E.)
Related Legislation:
Small Business Tax Equity Act of 2015 - H.R.1855 and S.987
Other Notable Legislation
Compassionate Access, Research Expansion, and Respect States Act - S.683 and H.R.1538
States' Medical Marijuana Property Rights Protection Act - H.R.262
Respect State Marijuana Laws Act - H.R.1940
Regulate Marijuana Like Alcohol Act - H.R.1013
Marijuana Tax Revenue Act - H.R.1014