Michigan: Medical Marijuana Panel Votes To Add Autism To State Law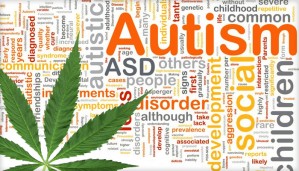 By Steve Elliott
Hemp News
The Michigan Medical Marijuana Law Review Panel on Friday voted to recommend adding autism as a qualifying condition for treatment under the state's medicinal cannabis law.
That recommendation is now headed to the desk of Mike Zimmer, director of the Michigan Department of Licensing and Regulatory Affairs, who will have the final say on adding autism to the law, reports Jonathan Oosting at Mlive.com.
The review panel voted 4-2 in favor of a peitition submitted by Michigan mother Lisa Smith, who said cannabis oil helped improve her severely autistic six-year-old son's behavior, sleeping patterns and eating schedule.
"The parents I've talked to are passionate and adamant that this represents a dramatic improvement in the quality of life for them and their affected children," said David Crocker, a medicinal cannabis doctor and panel member.
"It was really a historic day in Michigan," attorney Michael Komorn said. "I can't say I remember the last time I cried over a ruling. Personally I learned on everyone within our cannabis community and they came through like superstars.
"Procedurally the next step provides that the new condition panels vote will be sent to the director of LARA for a final yes or no vote," Komorn said. "Our job is not quite finished and we will continue in this endeavor until official approval is made."
Autism would be just the second condition added to Michigan's medical marijuana law since voters approved it in 2008. The panel, initially disbanded and reformed because members hadn't been appointed properly, voted to add post-traumatic stress disorder (PTSD) last year.
Two panel members voted against adding autism to the list, claiming concerns over the effect of cannabis on the developing brain, which they claimed could outweigh the benefits for children.
"Palliative care, I understand immensely," claimed Dr. Ronald Bradley, chief of psychiatry and professor at Central Michigan University's College of Medicine. "What I don't understand, in terms of child or adolescent development, is what harm we're going to do."
Michigan's chief medical professional, Dr. Eden Wells, also serves on the panel and voted no, reports the Associated Press.
Children in Michigan can only receive medical marijuana if they get recommendations from two doctors and a parent serves as their caregiver, pointed out David Brogren, a non-physician member of the board who voted in favor of adding autism.
The same panel had rejected an autism petition two years ago in what had then been called a "final decision." Smiths' petition was initially denied by LARA, but she successfully sued to force them to reconsider it.
Attorney Michael Komorn, representing Smith, said her petition included hundreds of pages of scientific research on medical marijuana and autism not included in the 2013 debate.
Smith's son was authorized to use medical marijuana because he also has epilepsy, already a qualifying condition under Michigan law.
"Otherwise, she would not have been able to get a recommendation from her doctor to see the benefits that it had on autism," Komorn said. "She's heroic in that she came forward and was able to tell her story so that this could happen."
Several parents with autistic children were at the hearing, but Smith was unable to attend. Carolyn Gammicchia of Shelby Township -- who said her 23-year-old son would have benefitted from medical marijuana as a child -- broke into tears when the vote was announced.
"I have hope now," she said. "I can say, when they voted yes, it was just such a relief."
Graphic: Medical Jane