Canada: Health Canada Plans Crackdown On Marijuana Advertising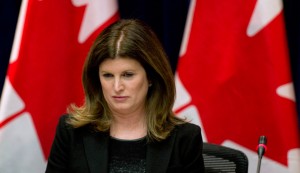 By Steve Elliott
Hemp News
Canadian Health Minister Rona Ambrose on Saturday ordered a crackdown on groups that illegally advertise marijuana, and repeated the Conservative Party's promise to keep storefront dispensaries illegal on the eve of the launch of a federal election campaign.
"Today I directed Health Canada to create a task force to crack down on illegal marijuana advertising," Ambrose said, reports Morgan Lowrie of The Canadian Press. "This task force will ensure that those who engage in such illegal activities are stopped, and should these illegal activities continue, promptly referred to law enforcement."
Health Canada will begin actively monitoring cannabis advertising instead of acting mostly on the basis of complaints, the agency announced. Under current law, only licensed producers of marijuana are allowed to advertise basic, non-promotional information.
Health Canada said it will issue compliance letters in cases where violations are identified. The department said it will also be more active in working with businesses to make sure they are aware of the rules around advertising cannabis for medicinal purposes.
Businesses and individual Canadians will be provided an opportunity to file complaints about illegal advertising for follow-up, according to Health Canada.
"In addition to more traditional advertising in print, radio and television, Health Canada will monitor web sites for various businesses, including dispensaries, to identify any advertising that may be taking place," Health Canada announced./
Ambrose's pre-campaign statement described the stance of Liberal Leader Justin Trudeau on marijuana as "irresponsible."
"While Justin Trudeau wants to legalize marijuana making it easier for youth to buy and smoke, the Conservative Government does not support making access to illegal drugs easier," she nonsensically said.
The Liberals replied that the Conservatives' approach to marijuana is an "unmitigated failure."
A 2013 UNICEF study found that Canada has the highest level of marijuana use in the developed world among teenagers, according to Liberal MP Hedy Fry. "Ms. Ambrose's ideology fails Canadians," she said.
Medical marijuana can be obtained with a prescription in Canada, but the Conservative government has made no secret of the fact that it heartily disapproves of this.
"The Government of Canada does not endorse the use of marijuana, but the courts have required reasonable access to a legal source of marijuana when authorized by a healthcare practitioner," Health Canada's stiffly worded statement read.
Amborse has been both very vocal and quite dishonest on the issue, claiming that cannabis hasn't been shown to be safe not effective as a medicine.
She rebuked the City of Vancouver in June for deciding to regulate medical marijuana dispensaries that have multiplied despite laws against cannabis sales online or in storefronts.
Ambrose said she ordered a stricter approach to enforcing the advertising ban due to the rise of dispensaries across Canada. "Dispensaries, whether they are online or a store-front, are illegal and they should not be allowed to advertise these illegal services," she said.
Photo of Rona Ambrose: Huffington Post