Massachusetts: Ballot Initiative Filed To Legalize Marijuana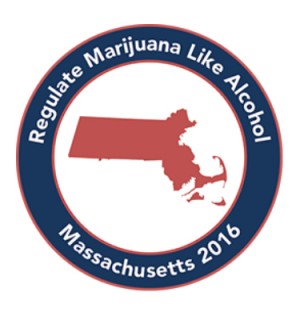 A statewide ballot initiative to regulate marijuana like alcohol in Massachusetts was filed on Wednesday with the office of state Attorney General Maura Healy. The Campaign to Regulate Marijuana Like Alcohol (CRMLA) is behind the measure.
"Next year, voters will have the opportunity to end the failed policy of prohibition and replace it with a more sensible system," said CRMLA director Will Luzier, a former assistant attorney general who previously served as executive director of the Massachusetts Interagency Council on Substance Abuse and Prevention. "Marijuana is significantly less harmful than alcohol, and our laws should reflect that."
In summary, the proposed initiative would:
· allow adults 21 and older to possess up to one ounce of marijuana and grow a limited number of marijuana plants in their homes, similar to home-brewing;
· Create a tightly regulated system of licensed marijuana retail outlets, cultivation facilities, product manufacturing facilities, and testing facilities, which will be overseen by a commission similar to the Alcohol Beverage Control Commission (ABCC);
· Provide local governments with the authority to regulate and limit the number of marijuana establishments in their city or town; and
· Create a 3.75 percent state excise tax on retail marijuana sales (in addition to the standard state sales tax) and allow local governments to establish an additional local sales tax of up to 2 percent. [Medical marijuana will NOT be subject to these additional taxes.]
"The primary objective of this initiative is to actually start controlling marijuana in Massachusetts," Luzier said. "Marijuana should be produced and sold by legitimate, taxpaying businesses, not gangs and cartels. The much-needed tax revenue it will generate is just a bonus."
Following the attorney general's review, proponents of the initiative must collect the signatures of 64,750 Massachusetts voters over a nine-week period from September to November. The petition would then be transmitted to the Massachusetts Legislature. If the legislature does not adopt the measure, initiative backers must collect 10,792 signatures in June 2016 to place the initiative on the November 2016 ballot.