U.S.: Phytopurh Launches Website Previewing Phytocannabinoid Products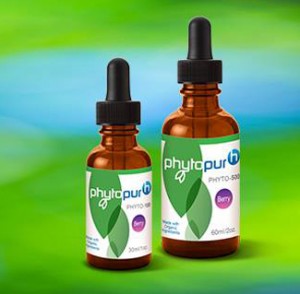 Preview To Debut of Phytocannabinoid Products in Early Fall
Phytopurh, a pioneering company developing and marketing phytocannabinoid (plant-based cannabinoid) products, on Tuesday announced their website is now live as a preview to the launch of its flagship products: Phyto-100 and Phyto-500 in early fall.
Recognizing the growing demand for products in this category, Phytopurh developed a proprietary Purh-Blend™ formula "containing dietary phytocannabinoids from foods and plants," including the what the company says is the "finest quality eco-friendly full spectrum hemp."
"Our primary focus is to develop best in class pyhtocannabinoid products specifically targeting the food and beverage segment in this category," said Marge Adelman, senior vice president of marketing. "We're pleased that our website is now live in anticipation of the debut of our products."
Phytopurh's chief science officer, Brazos Minshew, who has a long, successful history of creating nationally recognized brands said, "It is our mission and hope that our customers enjoy our special phytocannabinoid foods created to help balance the endocannabinoid system and promote health, harmony and happiness in the lives our customers."
New and exciting research is emerging that demonstrates endocannabinoids harmonize your immune system with your brain and stabilizes nerve impulses that can have a profound effect on health. Studies show that cannabinoids are beneficial for immune function, circulation, digestion, and hormone balance.
The company said that the shopping cart will open in early fall for the general public; and are taking pre-orders from retail stores who qualify for wholesale pricing.
To view the website and learn more about Phytopurh, visit www.phytopurh.com