Delaware: Medical Marijuana Research Given Go Ahead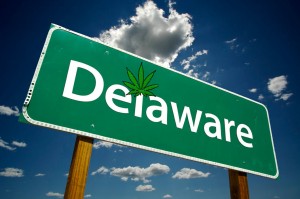 By Steve Elliott
Hemp News
Delaware lawmakers recently voted to allow facilities in the state to research the potential medical benefits of marijuana.
The vote came more than four years after the Delaware General Assembly legalized medical marijuana, but just days after the the state's very first marijuana dispensary opened in an industrial park west of Wilmington reports Jonathan Starkey at The News Journal.
"Delaware has the opportunity here to be in the forefront pioneering research," said Deb McPherson, one of about 400 state residents who have an ID card allowing them to buy medicinal cannabis to help treat a medical condition. Cancer, Alzheimer's disease, PTSD and conditions causing intractable nausea, severe pain or seizures qualify for medical marijuana in Delaware.
The legislation, signed by Gov. Jack Markell last month, allows facilities that meet FDA standards to initiate research on potential medical benefits of marijuana.
"Since the state has approved the use of marijuana for medical purposes, it makes sense to research what those medical purposes might be," said Jonathan Dworkin, a spokesman for Gov. Markell. "Given recent steps taken by the federal government to remove barriers to medical marijuana research ... we are hopeful that there will be a trend toward allowing more of it."
Lawmakers didn't actually appropriate any funds for marijuana research when passing the new law, which protects scientists against prosecution if they meet state and federal standards. It's unclear which institutions might be interested in such studies.
"Anything that is going to ... increase our knowledge about medical marijuana for the benefits of our patients is always an interest of ours," said Mark Lally, president of the state's only medical marijuana dispensary, the First State Compassion Center.