New York: Medical Marijuana Facility Set To Open In Long Island City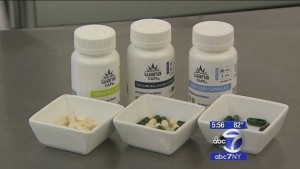 By Steve Elliott
Hemp News
Medical marijuana in New York State won't be sold in the conventional form of flowers; instead, due to the way the state's medicinal cannabis law is written, it will primarily be sold in pill form. A new facility in Long Island City will be one of those which will grow, manufacture and package the cannabis in pill form.
Bloomfield Industries isn't yet releasing the exact locations of the dispensaries where authorized medical marijuana patients will be able to buy cannabis, but we do know there will be one in Manhattan, one in Nassau County and two upstate, reports Kristin Thorne at ABC 7.
The 230,000-square-foot facility in Long Island City will have one unit dedicated to research and production, and will employ about 100 people. It's expected to be up and running within six months.
The company will be doing community outreach, according to Julie Prom. "The first step will be to get out into the communities," Prom said. "To educate leaders that we are coming to the community and how they can help us help patients."
Bloomfield Industries is partnering with EPIC Long Island, which helps epilepsy patients, to raise awareness about the effectiveness of cannabis in treating seizures.
The state has approved 10 illnesses for which people can receive medical cannabis, including epilepsy, cancer and HIV/AIDS.