U.S.: Hemp Industries Association Presenting 22nd Annual Conference Sept. 27-29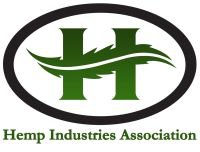 Hemp Industries Association (HIA), a non-profit trade association consisting of hundreds of hemp businesses and farmers, has announced will host its annual conference Sunday, September 27 through Tuesday, September 29, at the Hilton Hotel in downtown Lexington, Kentucky.
The three-day conference will feature keynote speaker James Comer, Kentucky Agriculture Commissioner, and expert speakers David Mitlin, professor at Clarkson University, David Williams, agronomist at University of Kentucky, Mike Fata, CEO of Manitoba Harvest Hemp Foods, Ethan Russo, MD, medical director at Phytecs, John Roulac, CEO of Nutiva, plus many others.
Focusing on the expansion of the hemp industry and market in North America, the conference will also feature hemp exhibits, networking opportunities, and a hemp farm tour.
WHAT: Hemp Industries Association 22nd Annual Conference
WHEN: Sunday, September 27 – Tuesday, September 29, 2015
WHERE: Hilton Hotel, Downtown Lexington
369 West Vine Street
Lexington, KY 40507
Held for the first time in Kentucky, the 22nd annual conference occurs at a bright moment in hemp history, as hemp is cultivated in numerous research projects and farms throughout the state.
Exceeding $620 million in retail sales, according to SPINS data and HIA estimates, hemp products are demonstrating significant market growth; with 21.2 percent year over year growth for the category of hemp foods and body care products alone.
Currently, 26 states have defined industrial hemp as distinct from "marijuana" and have removed barriers to its production. Since its introduction in January of 2015, the Industrial Hemp Farming Act, S. 134, has garnered 9 co-sponsors, including Senators Mitch McConnell (R-KY), and Rand Paul (R-KY).
For more information about the conference, including the full list of speakers and activities, please visit the HIA website: http://www.thehia.org/event-1876658