Kansas: Mother, Marijuana Advocate Shona Banda Faces Preliminary Hearing Nov. 16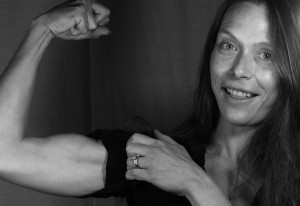 By Steve Elliott
Hemp News
Shona Banda, a Kansas mother who faces three felony charges and two misdemeanors for medical marijuana, will face a preliminary hearing on November 16. Banda has not entered a plea, contrary to incorrect press reports; Finney County District Attorney Susan Richmeier incorrectly stated in a Monday email that Banda had done so.
Law enforcement authorities and the Kansas Department of Children and Families started "investigating" Banda after her 11-year-old son said during an anti-drug program at his school that his mom smokes "a lot" of pot, reports Gabriella Dunn of The Wichita Eagle. The 11-year-old could name various strains of cannabis, according to Banda's arrest affidavit.
In an interview last month, Banda told of how cannabis oil has helped her cope with her Crohn's disease, when other medical remedies did not. She wrote a book, Live Free Or Die: Reclaim Your Life ... Reclaim Your Country, about her marijuana use to treat her disease.
"When I'm dying, I'm going to do whatever it takes to save my life," she said during the interview last month. "It's instinct -- it's human instinct at its very core. You should not have to choose your life over a law."
Photo of Shona Banda: SupportShona.com