Oregon Stops Issuing Industrial Hemp Licenses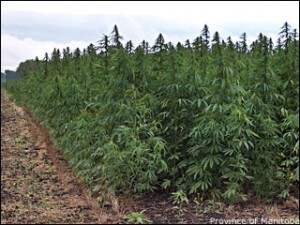 By Steve Elliott
Hemp News
Oregon has "temporarily" halted issuance of state licenses for industrial hemp cultivation, pointing to policy issues that emerged during the inaugural year of the program.
The decision doesn't impact those currently licensed to grow hemp in the state, Oregon Department of Agriculture officials said on Tuesday, reports Noelle Crombie of The Oregonian. The decision is effective immediately, coming at the end of the current growing season.
The problems will be resolved in time for next year's growing season -- or at least, officials hope so, according to Lindsay Eng, who oversees the state's hemp program.
The decision to stop issuing licenses isn't tied to concerns raised by marijuana growers who don't want hemp planted near their crops, according to Eng. Marijuana farmers say hemp production near their cops poses a risk for cross pollination and threatens the quality of their cannabis crop.
Eng said the Department of Agriculture needs to address a new law reducing from three years to one the licenses for hemp production. The change takes effect on January 1, 2016.
"We just didn't feel it was prudent to continue issuing new three-year licenses when so much might change," she said. Eng said the 2009 hemp law is "very short and general" and doesn't address the growing practices of farmers currently licensed to cultivate the crop.
While the law envisioned an industrial crop grown for seed and fiber, some license holders want to grow hemp for cannabidiol (CBD), a non-psychoactive component of cannabis that's used for its medical properties.
Photo: KATU