New York: First Medical Marijuana Dispensary To Open In January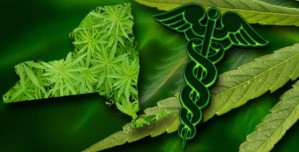 By Steve Elliott
Hemp News
New York City's first legal medical marijuana dispensary will open just off Union Square in January 2016.
The dispensary, on 14th Street between 2nd and 3rd Avenues, will be run by Columbia Care, a New York City-based company that won one of the state's five licenses to open, reports Kate Rogers at NBC News. The licenses were awarded in July.
New York state allows for medical marijuana use -- but no smoking and no cannabis flowers -- under the 2014 Compassionate Care Act.
Forty-three companies from across the U.S. competed for the five licenses in New York state. Each allows for the operation of one manufacturing facility and four dispensaries, all of which must be based in New York state.
The New York Department of Health awarded the licenses; all five were granted to companies that will be growing marijuana in the state.
"We hope to move as closely to a pharmaceutical manufacturing process as we can," said Nicholas Vita, CEO of Columbia Care.
The other four license winners are Bloomfield Industries, Empire State Health Solutions, Etain, and Pharmacannais.
"The New York program is a symbolic step forward in terms of visibility and awareness," said founder Matthew Karnes of Greenwave Advisors, a marketing research firm.
With about four months left before the state's medical marijuana program is scheduled to become operational, many insurers have no plans to cover cannabis, reports Josefa Velsaquez at Politico. Excellus Blue Cross Blue Shield, Aetna, and Emblem Health spokespeople said the companies had no plans to cover medicinal cannabis; Medicaid won't cover it either.
New York's weak medical marijuana program allows use of cannabis in liquid or oil preprations for oral consumption. The Compassionate Care Act does not allow the smoking of marijuana as a medical use.