Washington: Marijuana Legalization Not Associated With Increased Teen Use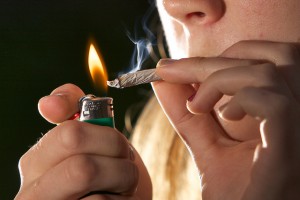 By Steve Elliott
Hemp News
Changes in marijuana laws aren't associated with increased use of pot by teenagers, according to data compiled by Washington's Healthy Youth Survey and published by the Washington State Institute of Public Policy.
Survey results from the years 2002 to 2014 show little change in marijuana use by Washington teens, despite the passage of laws allowing and expanding the use of cannabis for both medicinal and recreational uses during this time, reports the National Organization for the Reform of Marijuana Laws (NORML).
Self-reported pot use fell slightly among 8th graders, 10th graders, and 12th graders during the survey period. Self-reported access to marijuana remained largely unchanged, and more 8th graders actually now report that cannabis is "hard to get."
The passage of I-502, which legalized the adult use of marijuana in 2012, isn't associated with any increase in consumption by youth, according to survey numbers. Between 2012 and 2014, self-reported lifetime cannabis use and/or use within the past 30 days either stayed stable or fell among every age group surveyed.
"Cannabis use and access among students in 6th through 12th grades have changed little from 2002 through the most recent survey in 2014," the report concluded.
Previous studies have also concluded that loosening state marijuana laws doesn't result in increased pot use among young people, according to NORML.
Photo: University of Washington