New York: Sen. Gillibrand, State Sen. Savino To Headline Cannabis Business Summit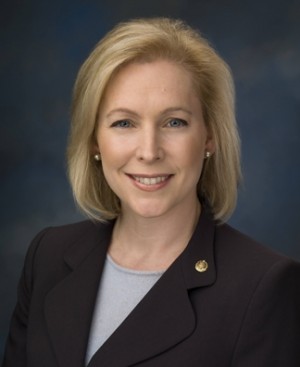 U.S. Senator Kirsten Gillibrand (D-NY) will deliver a noon keynote address on Monday, Sept. 21, at the National Cannabis Industry Association's Fall Regional Cannabis Business Summit, taking place at the Wyndham New Yorker in New York City, Sept. 21-22.
New York State Senator Diane J. Savino (D-Staten Island) will also speak at the Summit, delivering the morning keynote on Tuesday, Sept 22. Other speakers at the event include two of the first licensed medical marijuana providers in the state of New York.
NCIA's Fall Regional Cannabis Business Summit provides a platform for cannabis business professionals throughout the East Coast - including New York's emerging medical marijuana market - to discuss best business practices and patient care, while also building a regional community and gaining valuable education on relevant policy issues.
NCIA brings its Cannabis Business Summit series to New York City at an essential time. New York is about to become the newest state to bring critically ill patients legal and safe access to life-changing medical marijuana therapies. Recently, the state awarded the first five licenses for medical marijuana providers, and two of the successful applicants - Hillary Peckham of Etain and Collete Bellefleur of Bloomfield - will share their insights in an intimate discussion at 9:15am on Monday.
In addition to New York legislators and licensees, the Summit'sspeakers include some of the most respected attorneys, consultants, advocates, medical professionals, cultivators, and business owners in the cannabis industry. See a full schedule of the event's speakers here.
Senator Gillibrand is an original sponsor of the CARERS Act, bipartisan legislation that would allow patients access to medical marijuana in states where it is legal without fear of federal prosecution and open up new avenues for research into marijuana's medical potential. She will be the first sitting U.S. Senator to address a major cannabis industry event.
Senator Savino was instrumental in passing the New York Compassionate Care Act last year and getting New York's medical marijuana program implemented.
Discussion topics during the two-day Summit will include:
•Industry and Reform Updates
•Patient Care
•Cultivation Management
•Investment and Finance
•Accounting
•Retail Management
•Infused and Extracted Products
•Legal Issues