South Carolina: Senate Panel Unanimously Approves Medical Marijuana Bill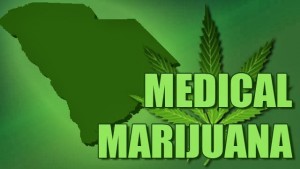 By Steve Elliott
Hemp News
Medical marijuana should be legal in South Carolina, a panel of state senators concluded on Thursday.
The Senate Medical Affairs Subcommittee voted unanimously to advance a bill that would legalize marijuana for certain medical conditions in the state, reports Cassie Cope at The State.
The proposal's approval sends a strong signal that legalizing medical marijuana is something the General Assembly wants to do, according to state Senator Tom Davis (R-Beaufort), the bill's chief sponsor.
But predictably mired in the unhappy past, South Carolina Law Enforcement Division Chief Mark Keel told senators he's against the proposal, which outlines proposed guidelines for licensing state growers and dispensaries.
Keel claimed the proposed seed-to-sale tracking system doesn't take into account what happens to marijuana once it's sold to a patient. He also told one whopper -- yes, the chief of the South Carolina Law Enforcement Division sat there in front of the Senators and told a big old lie. He claimed more adolescents use marijuana in states that have legalized marijuana. Unfortunately for the lying chief, scientific studies have shown otherwise.
Senators, of course, were completely unimpressed with that lame argument. The only thing currently limiting how much marijuana high school students can buy is their pocketbook, said state Sen. Brad Hutto (D-Orangeburg), a cosponsor of the bill.
Oh, don't forget the other main group opposed to alleviating patients' suffering. Get this, the South Carolina Baptist Convention is against allowing patients to use the medicine which works best for them; doesn't seem very Christian of them, does it? Perhaps OxyContin is considered much more spiritual, or something.
The bill would allow medicinal cannabis to be used for conditions including cancer, glaucoma, AIDS and post-traumatic stress disorder. Non-psychoactive cannabidiol oil (CBD oil) was already legalized in South Carolina last year for treatment of certain forms of epilepsy.
Senators will meet again to hear testimony on the Davis-Hutto proposal. It will then head to the full Senate Medical Affairs Committee early next year. If it passes that hurdle, it will go to the full Senate floor for a vote.
To become law, the proposal would have to pass that vote, and then the South Carolina House.
Graphic: Cannabis Country