Colorado: Overcapacity Drives Down Marijuana Prices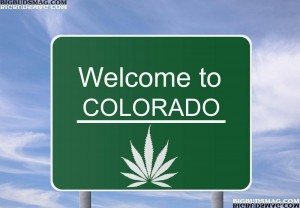 By Steve Elliott
Hemp News
There's lots of weed in Colorado, man. In fact, there's so much marijuana, overcapacity in dispensaries is driving down prices. Retail cannabis prices have dropped for a year now, but seem to be stabilizing in the third quarter, according to a marijuana store survey by chief market strategist Nicholas Colas and Jessica Rabe, both with Convergex.
Colas surveyed retail pot stores in Colorado and fought that cannabis fell from $50-$70 for an eighth-ounce to $30-$45, reports Debra Borchardt at Forbes. An ounce fell from $300-$400 to the lower end of $300 an ounce. According to Colas, all his contacts said that more competition was the reason for the downward pricing pressure, as more dispensaries and grow facilities open.
Colas said there were 156 retail marijuana stores and 204 retail cultivation facilities at the start of 2014, according to the Colorado Marijuana Enforcement Division. "At the end of December 2014, there were 322 retail stores and 397 retail cultivations respectively," he said, representing roughly double the number at the beginning the year.
As of August 3, those numbers have increased to 385 retail stores and 496 retail cultivations, a 20 percent and 25 percent increase respectively.
Prices seem to be stabilizing, but Colas said some stores sell ounces for $200. The survey participants told him they had to lower prices to compete.
On the plus side, business is brisk and there are plenty of customers. Stores say they've gone from 100-300 customers a day to 150-350. Business is best on the first Friday of the month and on the 15th.
By reviewing the tax data from the Colorado Department of Revenue, Colas said he determined the stores probably earned $58 million in revenue, a 97 percent increase over last year.