Colorado: Marijuana Pesticide Regulations Deprioritized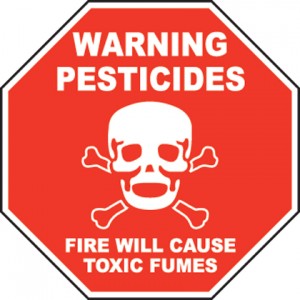 By Steve Elliott
Hemp News
Colorado regulators have known since 2012 that some marijuana in the state is grown with dangerous pesticides, but pressure from the cannabis industry and lack of guidance from the federal government delayed their regulatory attempts, and they ultimately decided on a less restrictive approach than originally planned.
Three years of emails and records, along with dozens of interviews, show state regulators struggled with the issue while the marijuana industry protested that proposed pesticide limits would leave their crops vulnerable to parasites and disease, report David Migoya and Ricardo Baca at The Denver Post.
As state officials were preparing a list of allowable pesticides on marijuana last year, officials at the Colorado Department of Agriculture stopped the process -- under pressure from the cannabis industry, according to The Post.
"This list has been circulated among marijuana producers and has been met with considerable opposition because of its restrictive nature," wrote Mitch Yergert, the CDA's plant industry director, shortly after the April 2014 decision. "There is an inherent conflict with the marijuana growers' desire to use pesticides other than those" that are least restrictive.
Regulators finally publicly released a draft list of pesticides allowed on cannabis plants a year later. The list was less restrictive than originally proposed. And that only occurred after Denver city officials began quarantining plants over pesticide health concerns.
The cannabis industry "was the biggest obstacle we had" in writing effective pesticide regulations, according to former Colorado agriculture commissioner John Salazar. "We were caught between a rock and a hard spot," Salazar said. "Anything we wanted to allow simply was not enough for that industry."
The federal Environmental Protection Agency (EPA), which regulates pesticides, offered little guidance, because cannabis is illegal under federal law. "We tried to work with the EPA, to figure out what to do, but we got nothing," Salazar said.
With little advice from the feds and no science indicating which pesticides might be safest for consumers, the department decided to make pesticide inspections a low priority, records show.
"Our current policy is to investigate complaints related to MJ (marijuana), otherwise focus on higher priorities," Laura Quakenbush, the CDA's pesticide registration coordinator, wrote to a colleague in a December 2012 email.
Critics say that represents the state bowing to the marijuana industry's influence. "Colorado has given the marijuana industry way too much power, way too much control over the political process," claimed notorious anti-pot activist Kevin Sabet, cofounder of Smart Approaches to Marijuana.
"Regulators are trusting the industry and saying, 'Show us how to regulate you.' They're putting their trust in the industry," claimed Samantha Walsh, a lobbyist who has represented cannabis testing labs and the unions representing workers at cannabis cultivation facilities.
"There's been foot-dragging in much of the industry," Walsh claimed. "It's a failure of the government to step in and institute these practices."
State officials, though, say it was important to factor in industry concerns. "CDA felt there was a need to further explore all possibilities of how best to regulate and identify what pesticides could be legally used on marijuana," Yergert said. "During this process, we believe we have identified a better way forward than what we originally proposed in April of 2014."
The agency is now preparing for pesticide inspections of marijuana growers, according to Yergert, something it already does for others such as crop-dusting businesses. CDA officials in July began visiting cannabis businesses for "compliance assistance" focusing on education and training.
The agency last week began a new rule making process to formalize the list of allowable pesticides.