Maryland: Industry Training For Medical Cannabis Applicants Set For Oct. 12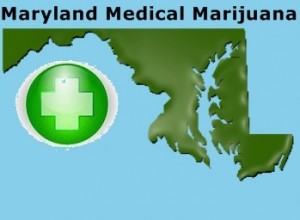 Leading Cannabis Consumer Safety and Regulatory Compliance Experts Offer Networking and Education Opportunity
The Patient Focused Certification (PFC) program on October 12 will host a Maryland application preparation event for applicants seeking licenses to operate medical cannabis cultivation, processing or dispensary locations in Maryland. This event will consist of a networking reception followed by an educational workshop with industry experts on Maryland's application process and best practices to meet regulatory requirements.
The Maryland Cannabis Commission began accepting applications on September 28. The commission will issue 15 licenses for cultivation, up to 92 for dispensaries, and an unlimited number for processors.
Maryland has adopted the American Herbal Product Association's (AHPA) Recommendations for Regulators, which require businesses to meet staff training requirements, and robust product safety protocols; undergo rigorous on-site compliance audits; implement lot and batch tracking; and adhere to all local and state regulatory requirements.
"PFC is hosting this event to prepare Maryland's cannabis industry to meet regulatory requirements and strengthen the commitment of industry professionals to provide quality care and safe medicine to patients," said PFC Director Kristin Nevedal.
PFC is the nation's only certification program for the AHPA guidelines and the American Herbal Pharmacopoeia cannabis monograph. As a leader in medical cannabis education since 2002, PFC staff has trained thousands of medical cannabis providers, patients, caregivers and practitioners.
The program currently holds the first government-issued educational permit from the District of Columbia to provide the required staff trainings for the District's legal medical cannabis providers and has been awarded a contract with the State of Maryland to train all compliance inspectors for the State's medical cannabis program.
Who: Dr. Jahan Marcu, Chief Auditor for Patient Focused Certification and Senior Scientist for Americans for Safe Access
Kristin Nevedal, Program Director for Patient Focused Certification
Steph Sherer, Executive Director for Americans for Safe Access
Dr. Rikin Mehta, former Senior Deputy Director, Health Regulation & Licensing Administration (DOH)
Dawn Marie Merrill, LPN and Member of the Maryland Chapter for Safe Access
What: PFC Maryland Application Preparation Event
When: Monday, October 12, 2015 5:30 pm – 9 pm
Where: Hilton Baltimore, 401 West Pratt, Baltimore MD 21201
Americans for Safe Access Foundation created the Patient Focused Certification (PFC) Program to address issues of quality control and product safety in the cannabis industry to ensure patients (consumers) and their healthcare providers can rely on high-quality medical cannabis products and services. ASA has been advocating for safe and legal access to cannabis for therapeutic use and research on behalf patients for more than a decade.