Arizona: SW Cannabis Conference Responds To County Attorney's Warnings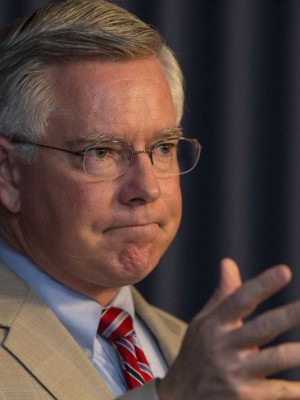 "The show will go on," says organizer Demitri Downing of the event that is expected to thousands of professionals from across the country
"Welcome to Phoenix, enjoy your stay, but be careful," was one of several warnings issued by Maricopa County Attorney Bill Montgomery to the thousands of individuals who are expected to attend the inaugural Southwest Cannabis Conference and Expo taking place October 26–28, at the Phoenix Convention Center.
"Just a polite warning to folks traveling here that recreational marijuana is not legal here in Arizona," Maricopa County Attorney Bill Montgomery said Wednesday, reports Derek Staahl of KPHO "Folks who are traveling from out of state and may be engaged in business transactions at the Phoenix Convention Center, you could be violating state and federal laws when it comes to trafficking in marijuana."
"The show will go on," responded event organizer Demitri Downing of the Southwest Event Group of the business event where professionals and entrepreneurs from across the country are expected to converge to discuss the business of cannabis.
"This is not a smoke fest as Bill Montgomery likes to characterize it," Downing said. "This is about the industry. This is about economic development. This is about jobs and healthcare. This is about Arizona.
"We wish to extend him the opportunity to speak and address the conference, or attend as our guest so he can see for himself what is happening in the Arizona medical marijuana industry," Downing said. "We invite him to visit with professionals who are flying in from throughout the country, to talk about national trends in cannabis, considered one of the fastest growing industries in the country."
According to Downing, "Expo rules strictly prohibit cannabis consumption, possession, display or giveaways at the event. Instead we offer entrepreneurs of all stages comprehensive industry knowledge and the right networking connections to them help grow or propel a successful cannabis business.
Arizona is on the national forefront of cannabis legalization as signature gatherers from the Marijuana Policy Project (MPP) close in on their goals to have an initiative placed on the 2016 ballot to regulate marijuana like alcohol. Currently, Arizona has a medical marijuana program in place.
According to a recent ArcView Group study, the legal cannabis industry is a booming $2.7 billion dollar business nationally.
The three-day cannabis business event is the first of it's kind in Arizona, and kicks off on Monday, October 26 with a job fair, followed by a two day expo featuring nationally renowned speakers from across the country.
For information, call 1-877-775-1568 or visit swccexpo.com.
Photo of Maricopa County Attorney Bill Montgomery: The Arizona Republic