California: HUGE VICTORY For Medical Marijuana Dispensary In Federal Court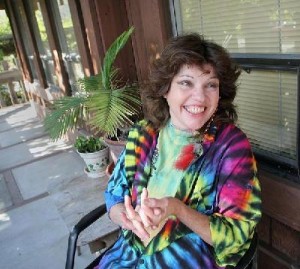 By Steve Elliott
Hemp News
Medical marijuana providers across the United States scored a major victory in federal court on Monday.
U.S. District Judge Charles R. Breyer ordered the lifting of an injunction against one of California's oldest medicinal cannabis collectives, the Marin Alliance for Medical Marijuana (MAMM), reports David Downs at SF Gate.
The injunction can no longer be enforced in the wake of a Congressional spending amendment passed by Congress last year.
Judge Breyer ruled that the newly enacted Rohrabacher-Farr Amendment prevents the federal government from prosecuting MAMM and it founder Lynette Shaw. The ruling, in federal District Court for the Northern District of California, will have a huge legal impact, according to attorneys.
The medical marijuana industry in California and other states has faced a federal crackdown since 2011. Big dispensaries like Harborside Health Center and Berkeley Patients Group are facing federal forfeiture actions.
Congress in December de-funded the Department of Justice's war on state-legal medical marijuana, but the DOJ has continued to narrowly interpret Congressional law to continue to crackdown.
The law's authors say that DOJ is breaking Congressional law by going after state-legal medical marijuana providers.
Shaw's attorney, Greg Anton, in June motioned for the Court to dissolve the injunction against Shaw, citing the new Rohrabacher-Farr Amendment, Section 538.
Judge Breyer ruled that WAMM has been complying extensively with California state law. "The plain reading of [Congressional law] forbids the Department of Justice from enforcing this injunction against MAMM to the extent that MAMM operates in compliance with state California law," Judge Breyer ruled.
"The mayor of the Town of Fairfax [stated] MAMM was operating as a model business in careful compliance with its local use permit in a 'cooperative and collaborative relationship' with the community," Breyer wrote in his ruling.
"The Justice Department's interpretation of our amendment was completely ludicrous," said Rep. Sam Farr, (D-CA). "It should not have taken a federal judge to explain that to them. Closing dispensaries denies patients access to medicine; clearly preventing states from implementing their own medical marijuana laws. With this ruling, it's time for the Department to finally listen to the majority of Americans who want patients to have access to medical marijuana."
Fellow amendment sponsor Rep. Dana Rohrabacher (R-CA) added, "After months of experiencing the Department of Justice's refusal to follow the letter and intent of the 'Rohrabacher-Farr' provision, a federal court has finally reined them in. The people's representatives in Congress have, on more than one occasion, heeded the demands of the American people to allow for the possession, cultivation, and distribution of medical marijuana in states that permit such activities. For the Department of Justice to flout this Congressional directive is unfathomable. As such, Judge Breyer's rebuke of DOJ's ridiculous interpretation of our amendment is most welcomed."
In December of last year, Congress passed the amendment as part of the CRomnibus Appropriations Bill, which is currently included in federal law. The amendment bans the DOJ from spending money to prevent the implementation of state-level medical cannabis programs, removing funding for federal medical cannabis raids, arrests and prosecutions in states where medical cannabis is legal. An updated version of the amendment to include additional states that have since passed medical cannabis laws is currently included in the appropriations bills that achieved overwhelming bipartisan victories on the House Floor (242-186) and in the Senate Appropriations Committee (21-9).
According to lawyers, the ruling gives protection to every state-legal pot shop in the nation facing federal action. It sets a huge precedent that will likely discourage federal prosecutors from going after state-legal medical marijuana businesses, according to the law office of attorney Robert Raich.
"We finally have a federal judge who is taking the authors of the spending amendment seriously when they say the intent and its wording should be interpreted so that the federal government should not be spending resources prosecuting individuals complying with state law," said a spokesperson for Raich's office.
"This court decision makes clear that the Justice Department is not above the law and must leave legal state medical marijuana dispensaries alone," said Bill Piper, director of national affairs for the Drug Policy Alliance (DPA). "Cancer, MS, AIDS and other medical marijuana patients can sleep a little easier tonight knowing that a federal judge will protect them and the people providing them their medicine."
"As more states legalize marijuana for medical or non-medical use the pressure to change federal law will continue to grow," Piper said. "There is a clear bi-partisan majority in Congress for letting states set their own marijuana policies."
"This is a big win for medical marijuana patients and their providers, and a significant victory in our efforts to end the federal government's war on marijuana," said Dan Riffle, director of federal policies for the Marijuana Policy Project (MPP). "Federal raids of legitimate medical marijuana businesses aren't just stupid and wasteful, but also illegal.
"While an annual appropriations rider is a way to temporarily work around broken federal marijuana laws, Congress needs to take concrete steps to permanently resolve the tension between state and federal marijuana laws," Riffle said. "Virtually every presidential candidate from both parties has said states should be able to determine their own marijuana laws, and multiple bills are pending in Congress that would allow them to do so. It is long past time those bills got the hearings and votes they deserve."
"Americans for Safe Access has worked tirelessly for years to make the Rohrabacher-Farr Amendment a reality," said Michael Liszewski, ASA's government affairs director. "Judge Breyer's ruling shows that the Rohrabacher-Farr Amendment offers real life protection from federal harassment. This is a major victory for medical cannabis patients."
The court decision represents perhaps the biggest setback ever for the DOJ's war on state-legal medical marijuana. The DOJ had hoped for much more narrow interpretation of Rohrabacher-Farr.
The Rohrabacher-Farr Amendment, which was attached to a spending bill signed into law in December 2014 by President Obama, only lasts for one year, but Congress is on the verge of renewing it for another year. Several spending amendments allowing states to set their own marijuana policies without federal interference have already passed the U.S. House and/or the Senate Appropriations Committee.
Senate Republicans included several marijuana reforms in their recent "minibus" spending package, including prohibiting the DEA from undermining state medical marijuana laws, requiring the Veterans Administration to allow veterans to use medical marijuana, and prohibiting the Treasury Department from blocking banks from providing checking accounts to state-legalized marijuana dispensaries.
The Drug Policy Alliance is coordinating a grassroots and lobbying campaign to pass full legislative reform, most notably the CARERS Act, the sweeping medical marijuana bill we worked with Senators Rand Paul, Cory Booker, and Kirsten Gillibrand to introduce earlier this year.
Polls have consistently shown public support for medical marijuana ranging from 70 to 90 percent over the past two decades. Twenty-three states, the District of Columbia, Guam and Puerto Rico have legalized medical marijuana.
MAMM's Shaw said she'd been unemployed for four years, and hounded by three different federal agencies.
"I'm very happy and I'm very relieved that I will get to return to my life's work," Shaw said.
"We won the war," she said. "And I'm the first POW to be released.
U.S. Attorney Melinda Haag closed MAMM down in 2011. It was considered the oldest lawful state dispensary to be shuttered in the crackdown; it had about 9,000 patients at its peak.
Photo of Lynette Shaw: Alan Dep/Marin Independent Journal