U.S.: New Bill Would Cut Off Federal Forfeiture Funds For DEA Marijuana Raids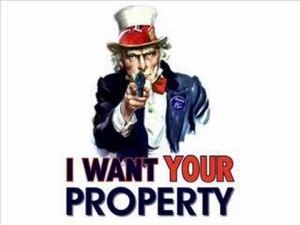 By Steve Elliott
Hemp News
A new bill with bipartisan support would eliminate one controversial source of funding for a federal marijuana seizure program.
The "Stop Civil Asset Forfeiture Funding for Marijuana Suppression Act," introduced by Rep. Ted Lieu (D-Calif.) and Rep. Justin Amash (R-Mich.) would prevent the Drug Enforcement Administration from using federal forfeiture funds to pay for its Domestic Cannabis Eradication/Suppression Program, reports Nick Sibilla at Forbes. The bill would additionally ban transferring property to federal, state or local agencies if that property "is used for any purpose pertaining to" the DEA's marijuana eradication program.
The DEA gets millions of dollars annually under this program; the take was $18 million in 2013. It then funnels the cash to more than 120 state and local agencies to "eliminate marijuana grow sites" nationwide.
Last year, the program was responsible for more than 6,300 arrests, eradicating more than 4.3 million marijuana plants, and seizing $27.3 million in assets. More than half of all those plants were destroyed in California, which also accounted for more than a third of the seized assets and nearly 40 percent of the arrests.
Drug cops have ensnared countless innocent Americans across the country, seizing their assets and failing to give them back in the absence of a conviction. In February 2014, the DEA seized a college student's entire life savings, without finding any drugs or charging him with any drug crimes. That student, Charles Clarke, has since partnered with the Institute for Justice and sued to win back his seized cash.
The Georgia Governor's Task Force for Drug Suppression raided the garden of an Atlanta retiree last year after spotting what they felt were "suspicious looking" green plants which turned out to be okra. That task force was funded by federal forfeiture money through the DEA's Domestic Cannabis Eradication/Suppression Program.
Unlike criminal forfeiture -- which occurs after a conviction is obtained -- civil forfeiture requires no conviction, nor even any criminal charges, to take someone's property. Federal agencies pursue both civil and criminal forfeiture cases, but civil forfeiture is used much more often.
According to an analysis by the Institute for Justice, 78 percent of properties in the DOJ's system were seized for civil forfeiture, compared with just 22 percent for criminal forfeiture.
Under federal law, owners must prove their innocence(!) in court to regain their property, even though they haven't been convicted or, often, even charged with anything. They don't have the right to an attorney, making it almost impossible to win.
The fact that agencies can keep 100 percent of the proceeds of forfeited property creates a culture of police greed and incentive to "police for profit," regardless of the facts of the case, innocence be damned.
The DOJ's Asset Forfeiture Fund grew from $27 million in 1985 to more than $2 billion in 2013. The DEA requested it be allowed to use more than $210 million from the Asset Forfeiture Fund this year alone.
Earlier this year, the House of Representatives, on a voice vote, adopted an amendment by Rep. Lieu to cut funding in half for the DEA's cannabis eradication program. It redirects those funds to deficit reduction and to aid victims of domestic violence and child abuse.
Sen. Rand Paul (R-Ky.) and Rep. Tim Walberg (R-Mich.) in January reintroduced the Fifth Amendment Integrity Restoration (FAIR) Act to overhaul federal civil forfeiture laws. It would require more evidence to seize property, shift the burden of proof onto government, provide owners with access to counsel and deposit proceeds into the General Fund of the Treasury.
The FAIR Act has more than 80 cosponsors, both Democrats and Republicans.
Graphic: The Daily Sheeple