Washington: Almost Half The Medical Marijuana Dispensaries In Seattle Voluntarily Close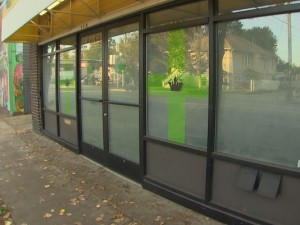 By Steve Elliott
Hemp News
Almost half of Seattle's medical marijuana dispensaries have voluntarily closed in just one month, according to city officials. Fifty-six of the city's 120 dispensaries are now shuttered, according to the city's Finance and Administrative Services (FAS) department, which handles enforcement.
"We're trying to get you to be in compliance and if you can't get on the legal path, you just need to close," said William Edwards, director of enforcement for FAS, reports Ryan Takeo at King 5 News.
The FAS said it sent a letter to all non-recreational marijuana businesses in August, informing them of the new city ordinance.
Some of the city's criteria includes paying all applicable taxes, having a Seattle business license before 2013, and applying to the Washington State Liquor and Cannabis Board (LCB) for a license.
City officials said they'd filed criminal complaints against three businesses. The maximum penalty for a criminal conviction under the ordinance is 364 days in jail and a $5,000 fine, according to a city memo.
"If we have to, which the city is not interested in, to move towards a criminal complaint," Edwards said of the rather unusual situation under with "legalization" is resulting in less access for medical marijuana patients so that recreational marijuana stores can have less competition and greater profits.
According to Seattle officials, 49 dispensaries are still open because they're applying to be licensed by the state, and are waiting to see if they'll be allowed to stay open.
Photo: King 5 News