U.S.: GOP Candidates Out of Touch On Marijuana Legalization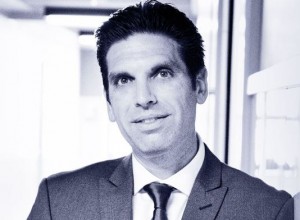 By Steve Elliott
Hemp News
This week's Republican presidential debate in Colorado showed that the GOP candidates are out of touch with the majority of American voters when it comes to marijuana legalization, according to a leading financial advisor.
"Once again, the Republicans don't take the opportunity to speak to an overwhelming percentage of Americans in regards to state rights and legalization of marijuana," said David Dinenberg, CEO and founder of Kind Financial, a financial services firm for the legal cannabis industry. "The party should realize that several 'Red' states have some form of legalization on the 2016 ballots and the voters and consider the candidates' position on marijuana."
Dinenberg has made it no secret that he thinks the public debate should mirror the increasing intensity of the conversation, with more than 63 percent of Americans who believe marijuana should be legal. David would know, as he's well-versed in the political and financial angles of cannabis legalization issues.
"Last night's debate in Colorado revealed quite a bit about who is grounded in facts with a plan for the U.S. economy and who is just in it for a political dance," Dinenberg said. "How far cannabis has come in this country and how sophomoric the candidates can be!"
The CNBC debate was hosted in Colorado, where the return on investment of cannabis has markedly increased the state's economy, and the improvement, according to Dinenberg, rests squarely on the foundation of the legal marijuana business. "But there was very little addressing the topic and more sideways comments about gateway drugs, and juvenile pot jokes," Dinenberg said.
Cannabis is "the fastest growing industry in the U.S.," according to Dinenberg, who said he'd welcome a debate where each candidate would seriously answer the following:
• What is each candidate's position on the topic of marijuana legalization?
• Will the Republican nominee respect the states?
• Will they reschedule/de-schedule?
In the first Republican debate, there was a mixed bag of positions including the drama of who had smoked pot, and opposition to weed as supposed "gateway drug" (disproved by science, of course), as well as mention of the failure of the War On Drugs.
This week's debate was no better, even with Moderator Carl Quintanilla's astute question about whether Colorado could be a model for the other state like Ohio, according to Dinenberg. "With up to 16 states with marijuana legalization referendums, this will be on voters' minds as they also vote for President," he said.
"Will marijuana decide the Presidential election? It must might," Dinenberg said.
"I can't think of another multi-billion dollar industry that's completely domestic -- the product is grown, made and sold 100 percent within the U.S.," he said.
You'd think the GOP would take a long, slow toke on THAT...
Photo of David Dinenberg: New Cannabis Ventures