U.S.: National Cannabis Industry Association Applauds Bernie Sanders' Legalization Move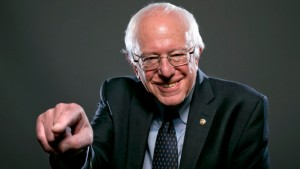 Sanders bill would remove marijuana from Controlled Substances Act, allow states to establish cannabis policies
The National Cannabis Industry Association on Thursday applauded new legislation to be introduced by Senator Bernie Sanders (I-VT) which would remove marijuana from the Controlled Substances Act and allow it to be regulated similarly to alcohol.
That approach would allow states that choose a legal, regulated approach to marijuana to move forward without federal interference and allow banking access and fair taxation to state-compliant cannabis businesses.
"Mr. President, too many Americans in this country have seen their lives destroyed because they have criminal records as a result of marijuana use," Sanders said on the Senate floor on Thursday. "That's wrong. That has got to change."
"The time is long overdue for us to take marijuana off of the federal government's list of outlawed drugs," Sen. Sanders said. (Read Senator Sanders's prepared remarks here, delivered on the Senate floor on Thursday.)
"More than half of Americans now live in states where marijuana is legal in some form. And more than half of Americans now say marijuana should be fully legal," said NCIA executive director Aaron Smith. "Federal law should respect these states, these voters, and the responsible cannabis businesses they support.
"Sen. Sanders's bill would also give state-legal cannabis businesses the fairness they deserve, treating them like any other law-abiding, job-creating, tax-paying small business," Smith said. "Our industry applauds Sen. Sanders for his leadership in moving our nation toward a more rational approach to marijuana, consistent with what the American people want."
Sen. Sanders's legislation would remove marijuana from the Controlled Substances Act and allow states to set and enforce their own marijuana policies without federal interference. This would not only give each state the freedom to choose its approach, but also remove the many unintended consequences of the current conflict between state and federal marijuana laws.
The most critical of these are the lack of banking access for cannabis businesses and the outdated 280E tax code provision which forces legal marijuana businesses to pay effective federal tax rates of 50 percent to 85 percent, a crippling burden for businesses doing their best to play by the rules.
Photo of Bernie Sanders: Mother Jones