North Carolina: Cherokee Leaders Call For Marijuana Study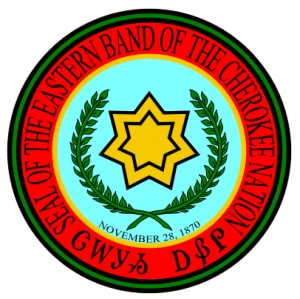 By Steve Elliott
Hemp News
The Eastern Band of Cherokee Indians in Cherokee, North Carolina, is investigating the possibility of allowing marijuana on the reservation.
Tribal Council members unanimously approved a resolution to conduct a feasibility study, to see if legalizing cannabis for medical, recreational, or industrial purposes would benefit the tribe, reports Rex Hodge at WLOS.
Joseph Owle of Common Sense Cannabis said it could bring in revenue and help those with health issues.
"With our feasibility study we're going to come back with numbers on what can be produced economically for our tribe here ... how it could impact our patients that we see through our health care system."
"There's currently no plan to legalize marijuana on the reservation," said Cherokee Vice Chief Richard Sneed. "That's not even being talked about. There's a feasibility study to gather information."
Residents said they like the idea of medicinal cannabis. "To help people with ... cancer or people with epilepsy," said Denise Welch.
"I think we should get it," said Doug Catt. "It would be good for ... like she said ... medical use ... not for recreational use."
Any kind of marijuana legalization would still have to be decided by a referendum and be voted on by the people.