Missouri: New Medical Marijuana Petition Would Amend State Constitution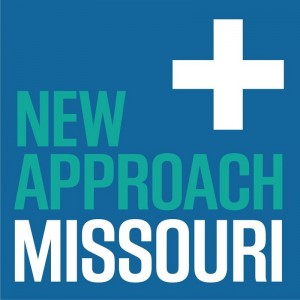 By Steve Elliott
Hemp News
A pro-marijuana coalition called New Approach Missouri filed an initiative petition last week to get a proposed constitutional amendment on the 2016 ballot to legalize cannabis for medicinal use.
The new proposed initiative would replace a broader initiative proposal, already approved by the secretary of state for signature collection, that would have legalized marijuana for recreational purposes as well, reports Jo Mannies at St. Louis Public Radio.
Show-Me Cannabis is ending its broader legalization proposal because polling showed it would be challenging to to voter approval for recreational legalization, according to executive director John Payne. But Missouri voters are likely to overwhelmingly support medical marijuana, according to coalition consultant Jack Cardetti, who's running the campaign.
"It's what's good for patients in the state of Missouri, to be able to access medicine that's helpful to them without being treated like criminals," said Payne of the New Approach Missouri coalition's message.
The proposal would allow patients or caregivers to grow a limited number of their own plants, as long as they register their gardens with the Missouri Department of Health.
The goal, according to Cardetti, is to have a final version approved by the secretary of state in time to start collecting signatures in January or February. The deadline for turning in petition signatures for the initiative is 5 p.m. on May 8.
The coalition expects if will need about $1.25 million, according to Payne, with much of the cvash going to a firm to oversee collection of about 160,000 signatures needed to get a proposed constitutional amendment on the ballot.
The coalition has just over $28,000 in the bank, but more money's on the way, according to Payne. "I think we have a solid financial plan to get us there," he said.
A rival medical marijuana petition, filed by Democratic lieutenant governor candidate Brad Bradshaw, a lawyer from Springfield Mo., is dramatically different. It would impose steep taxes on medicinal cannabis, and wouldn't allow patients or caregivers to grow their own medicine. Bradshaw said he may use some of his own money for signature collection, but is counting on others to chip in, as well.