Illinois: First Medical Marijuana Dispensaries Open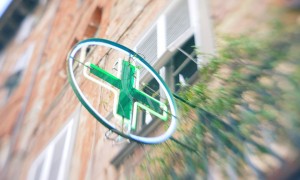 Illinois' first medical marijuana dispensaries have opened across the state, with five opening on Monday, including locations in Addison, Canton, Marion, Mundelein, and Quincy.
So far, a total of eight shops are approved by the Illinois Department of Public Health with seven more dispensaries expected to open later this month, bringing the total number of medical marijuana dispensaries operating in Illinois to 15. In order to be protected under state law, Illinois patients must obtain their medical marijuana from one of these licensed dispensaries.
"This is a great day for suffering patients who have been waiting to have access to this medicine," said Chris Lindsey, a legislative analyst for the Marijuana Policy Project (MPP). "We are grateful they will no longer have to put themselves at risk by purchasing it in an underground market." Under the Illinois Medical Cannabis Pilot Program (MCPP), patients must register and select one designated dispensary as their source of medicine. According to the Department of Public Health, 3,300 patients have registered for the medical cannabis identification cards.
"The dispensary openings mark the most significant milestone since the pilot program began nearly two and half years ago," said Lindsey. "A limited number of patients with certain conditions will now be able to legally access medical marijuana. We hope the state can see that a program like this works and we can finally relieve the suffering of Illinois' most vulnerable citizens."
Illinois is one of 23 states in the nation (in addition to the District of Columbia) to adopt a law allowing people with serious illnesses to use medical marijuana if their doctors recommend it.
Photo: Leafly