U.S.: American Chemical Society Creates Cannabis Chemistry Subdivision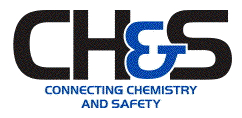 The Cannabis Chemistry Committee and the Division of Chemical Health and Safety (CHAS) of the American Chemical Society (ACS) on Tuesday announced the creation of the Cannabis Chemistry Subdivision (CANN) within CHAS.
"The Division and CANN are excited about this new relationship and are looking forward to expanded collaboration and education efforts," said spokesman Ezra Pryor. "Growing faster than ever, CANN is eager to offer membership and showcase the benefits of getting involved."
According to Pryor, member benefits are numerous and growing, from a free subscription to the peer-reviewed Journal of Chemical Health and Safety to receiving discounted membership and services with other organizations.
"Having relationships with organizations like Americans for Safe Access, The International Association of Cannabinoids as Medicine, American Oil Chemistry Society, Association of Official Agricultural Chemists, and several others, our members can receive exclusive access to content, events, and a network of leading professionals in the cannabis industry," Pryor said.
"Members of CANN are always preparing for the next opportunity to engage and educate others," Pryor said. "By joining CANN and getting involved, you have a say in what kind of cannabis programming is presented at ACS meetings."
"Get the chance to voice your opinions on ACS policy recommendations, take on a leadership role,or continue to build and strengthen your resume," Pryor said.k "Advance your career by attending members-only networking events and meeting world class researchers, industry professionals and more.
Additionally, those interested in having content accepted for Society meetings and journal publications will receive expert support, according to Pryor. "CANN welcomes members of all ages, education level and even non-ACS members. Helps shape the industry by joining today!" he said.
How To Join
To join CANN, join CHAS. As parent division, CHAS members have free access to CANN membership.
Contact CANN@DCHAS.org as soon as you join CHAS to get on the membership list. You can join CHAS by going to dchas.org/. You can also contact ACS member services at service@acs.org or 1-800-333-9511.