Nebraska: Tribe Interested In Growing Marijuana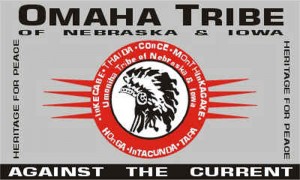 By Steve Elliott
Hemp News
The Omaha Tribe of Nebraska and Iowa, with a 300-square-mile reservation about 90 minutes north of the city of Omaha, is interested in growing marijuana.
"We need jobs," said Daniel Webster, who lives on the reservation, which extends across the state line into Iowa, reports KETV.
Issues such as poverty and unemployment have reached critical levels, according to Omaha Tribe of Nebraska Chairman Vernon Miller. "Right now, my community has a 69 percent unemployment rate," Miller said.
According to Miller, the dire economy is leading to desperate solutions.
"We're not seeing anybody else looking to assist us and we acknowledge that, so we're trying to pursue whatever we can," he said.
The tribe, considered a sovereign nation, early this month polled its members on the legalization and sale of medical, industrial and recreational marijuana. "All three were supported by the majority, so that gave us the direction that the tribal membership wants to pursue," Miller said.
A federal Department of Justice memo last December sparked the interest; it extended the same drug cannabis law guidelines to the Native American reservations are are applied to states. As long as minors aren't allowed access, and the weed isn't allowed to cross borders of jurisdictions that do not allow it, the feds announced they wouldn't interfere with tribes legalizing marijuana sales on the reservation.
"At this point it would basically be like Marijuana Island," said Omaha Tribe Attorney General Maurice Johnson.
The tribe is researching whether growing and selling cannabis would be profitable under such rules.
"From a law enforcement perspective, it's a bad idea, because it's illegal," said U.S. Attorney for the State of Nebraska Deb Gilg, who is apparently either so incompetent or dim-witted that she missed the federal memo last year.
"You've got the operational issues of how do you even get the marijuana to the reservation; that in and of itself (is) a crime," Gilg claimed. "And I will state this for the record: we will prosecute."
Omaha Tribe members said they are just looking for fair treatment, and want to use their sovereignty to help their people.