U.S.: Rep. Earl Blumenauer Joins Speaker Lineup For Cannabis Business Summit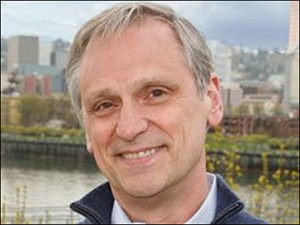 The Honorable Earl Blumenauer (D-Oregon), the Congressman who last week called for the resignation of acting DEA chief Chuck Rosenberg for his remarks about medicinal marijuana, joins as a featured speaker at the High Times Business Summit on Wednesday, December 16.
Rep. Blumenauer, the Congressman who last week called for the resignation of acting DEA chief Chuck Rosenber will speak from 11:45 a.m.-12:15 p.m. at the Washington Hilton, 1919 Connecticut Ave NW, Washington, D.C.
In addition, established cannabis-related businesses which apply for financing to expand their business between now and Friday, December 11, may secure a loan from Dynamic Alternative Finance, a Colorado-based company focused on supporting cannabis-related businesses. Scott Jordan, the company's Director of Business Development will announce a loan to at least one established canna-business who applies, qualifies and attends the conference.
He will announce the business to receive financing during his seminar at 3:30 p.m. Wednesday, December 16. Businesses may apply at http://dynaltfinance.com/dc/ .
Other speakers and seminar participants just added to the line-up include:
Steve DeAngelo, Harborside Health Center, activist and author of "The Cannabis Manifesto";
Brendan Chaves, Maku cultivation management;
Jeff Doctor, executive director, National Indian Cannabis Coalition, Seneca Nation;
Kieran Doyle, Esq., trademark and litigation expert;
Adam Dunn, cannabis entrepreneur and pioneer;
Nic Easley, CEO, Comprehensive Cannabis Consulting (3C), based in Colorado;
Debby Goldberry, co-founder, Berkeley Patients Group, director, Magnolia Wellness;
Ata Gonzalez, founder, and Nicole Gonzales , co-founder of G FarmaLabs;
Charlo Greene, CEO, Alaska Cannabis Club and former anchor, KTVA in Anchorage;
Dr. Darryl Hudson, InPlanta Biotechnogy research lab.
Aaron Justis, president, Buds & Roses, Los Angeles.
Erik Knutson, CEO/chairman, CanCore Concepts, Inc. manufacturing, IP and packaging consultant
Kris Krane, principal, Managing Partner at 4Front Advisors;
Jamie Lowell, co-founder, Third Coast Compassion, Michigan;
Mary Lynn Mathre RN, MSN, CARN, president, American Cannabis Nurses Association
Christian Hageseth, founder and chairman, American Cannabis Partners
Ralph Morgan, co-owner, Colorado Harvest Company, OrganaLabs and O.penVAPE
Ken Morrow, president, Trichome Technologies
Peggy Noonan, creator, Cornucopia Infusions
Rick Thompson, cannabis media specialist
Tickets for the two-day conference, December 15-16 are at www.hightimesbusiness.com and http://www.hightimesbusiness.com/#high-times-business-summit.
The conference is hosted by the new High Times President and CEO David Kohl and long-time High Times Magazine Editor-in-Chief Dan Skye. Presenting partners of The High Times Business Summit are GfarmaLabs, makers of high quality cannabis brands Liquid Gold and GStiks; and Moxie Seeds and Extracts, makers of Cannabis Cup-winning edibles and other cannabis products.
Photo: KATU